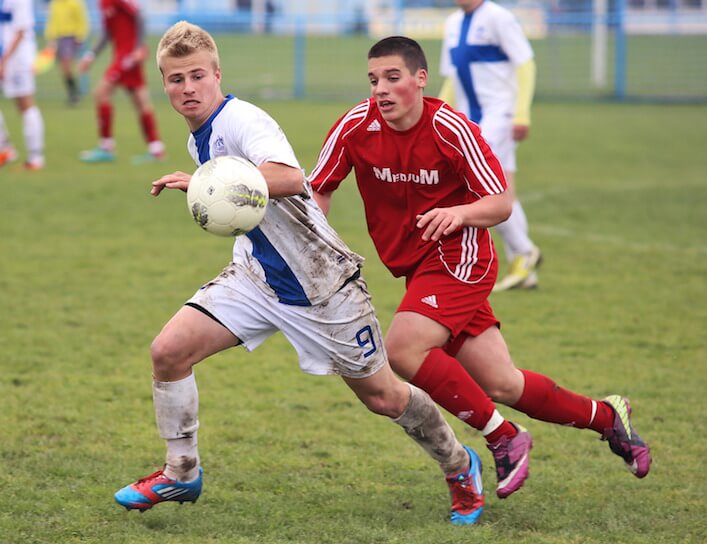 Ever since I got into the world of physical preparation, there's one simple rule that no one ever seems to argue:
All athletes need more posterior chain work!
And in the interest of being transparent here, I was firmly on board with this point of view.
I wrote about it in articles.
I preached it during my seminars.
And of course, I followed up and put it into the programs of my clients and athletes.
But before we jump into the argument, let's hop in the way back machine and see how all this got started.
Taking it Back To the Old School….
When I started learning functional anatomy, one of the first things I realized was that virtually every athlete I coached was in an anterior pelvic tilt (APT).
And in this world of perfect posture and optimal biomechanics, if something isn't optimal then we have to fix it!
The goal, then, was to take my functional anatomy knowledge and use it to my advantage. If someone was in an APT, then damnit, I was going to program for them so that they would get perfect posture!
So if you look at those old-school programs, there were pretty basic and consisted of two things: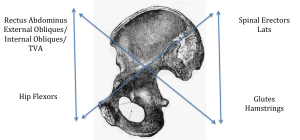 More ab/core work, and
More posterior chain work.
We knew that the abs "pulled up" on the front of the pelvis, so we had to attack that.
We also knew that the glutes and hamstrings "pulled down" on the back of the pelvis, so that made sense, too.
What we missed along the way, though, was just how important breathing was in this whole equation. We knew we needed more ab work, but we missed the big picture:
If your abs (and by extension, your ribcage and pelvis) aren't in the right starting position, you can throw all the right core exercises at your athletes – but it's not going to stick!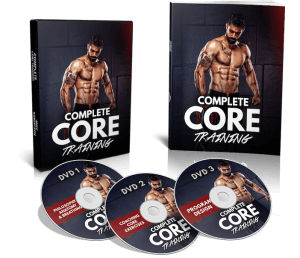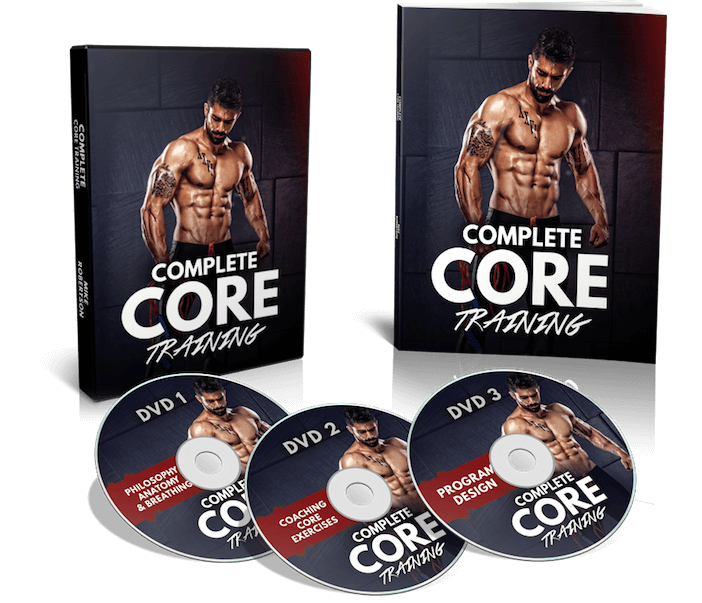 This was something I went into in depth in my Complete Core Training manual and DVD's. Proper breathing mechanics sets the stage for not only better core control, but better controlling extension.
That's another key point here, before I get into the main topic. I used to think that having an APT was a serious disease or illness that you wanted to cure.
Instead, APT can actually enhance performance in certain cases.
If you want to run fast, jump high, or lift heavy things, then some degree extension is not only warranted, but beneficial.
However, there are the times when this posture/position becomes problematic:
When an athlete cannot shut off the sympathetic nervous system, impairing recovery,
When an athlete can't control their extension/APT and it causes them to get injured, or
When an athlete is too locked up and it affects their ability to meet the needs and demands of their sport.
As you can see, there's a lot more to it than simply "fixing" an anterior pelvic tilt.
Instead, the goal is to figure out exactly what an athlete needs from a positional perspective based on their unique biomechanics, sport demands, etc.
So with all that being said, let's circle the wagons and come back to our big question:
Should our athletes be focusing their time and energy building a stronger anterior chain? Or a stronger posterior chain?
Let's look at the reasoning behind both!
The Case for The Anterior Chain
Let's start by making a case for the anterior chain. Keep in mind that I'm assuming the core is stable and in place, so what I'm really going to focus on here are the quads and hip flexors.
Now some people may think, "Why on Earth would you want to build a stronger anterior chain?"
Well it just so happens that the anterior chain is kind of important with regards to sports performance.
Here are just a few reasons you should train the anterior chain:
Improved acceleration,
Improved vertical jump (vertical power), and
Improved ability to decelerate, change directions, and/or change levels vertically.
Whether it's building a bigger squat, vertical jump, or just becoming a better all-round athlete, the anterior chain is critical when it comes to sports performance.
But let's break this down in a little bit more depth.
First and foremost, the quads are a critical element of acceleration mechanics. Without strong quads, you can't rapidly and forcefully extend the knee.
As much as people love to talk about top-end speed, one of the biggest distinctions between good and great athletes is the ability to play and operate in tight spaces. While we often remember an awesome breakaway dunk or catching a "Go" route and taking it to the house, many games are won and lost by the ability to create space or separation in very tight windows!
But this point is somewhat obvious and has been covered numerous times before. Here's something I don't think enough people are talking about:
Not only are the quads important for knee extension, but they are critical as well for resisting or controlling knee flexion as well.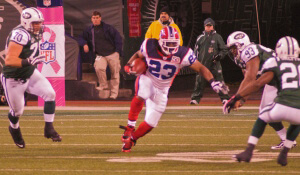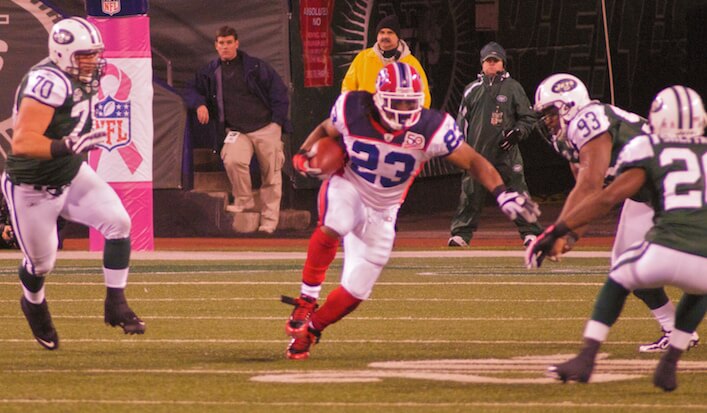 Sports such as football, tennis, and basketball all require the ability to change direction. And in this case, it's not just hinging at the hips, but simultaneously lowering (and loading!) the hips and knees.
In fact, I believe it was John Cone who told me that soccer players change direction ~1,400 times per game!
As you can imagine, changing directions that many times would put a ton of stress and load on the quads.
Which brings me to my next point – not only do the quads work as a great set of brakes, but they also give your athletes the ability to change levels.
Again, this comes down to the ability to actively control knee flexion.
We've all had a football player who can't "get low," a basketball player who can't stay in a good defensive stance, or a shortstop who can't get down and field the ball cleanly.
So what do we do about it?
The easy answer here is that if you need more quad strength, then you should just squat more. Right?
In this case, though, I don't think building a squat gives you what you want – at least not in the traditional sense.
On the contrary, these athletes might squat a ton, but they aren't doing it in a fashion that's conducive to building their quads for deceleration and levels changes in sport.
Instead of squatting in a controlled fashion (and using the quads for eccentric control and level changes), they dive bomb into the bottom, bounce up, and use the quads to power them out of the hole via knee extension.
While this may be great for building a squat, or improving some of the measurables (like their max squat or vertical jump), I would argue it's probably not great for other aspects of sports performance.
A better way to coach the squat initially would involve learning how to slowly lower into the bottom position.
While it may not be as contextual as some would like, it gives us a foundation and prepares the quads for the deceleratory demands that are imposed upon them in sport.
Once your athletes have learned to actively control their squat depth with their quadriceps, then by all means, start throwing the other pieces of the puzzle at them (greater loading, velocity-based training, etc.).
Hopefully by now you can see the quads are pretty darned important if we want to build better athletes. But what about the posterior chain?
The Case for the Posterior Chain
Now let's talk a little bit about the posterior chain. First and foremost, what are some reasons to focus on it?
Here's a short list off the top of my head:
Improved top-end speed.
Improved broad jump (horizontal power).
Potential reduction of injury, especially at the knee joint.
Now I could dive into each of these, but I feel like that's tired and been done before. Let's talk about something that I haven't seen anyone discuss up to this point:
Do you really have a posterior chain weakness issue? Or do you have an accessibility issue?
Let me explain.
Imagine a young female athlete with solid mobility. She may have a degree of anterior pelvic tilt, and probably doesn't control her pelvis quite as well as we'd like, but for all intensive purposes she moves well.
However, when we actually watch her jump, change directions, etc., it looks like she's sitting in the bottom of a front squat.
Her torso is almost completely upright.
Her hips are down low relative to her knees.
And her knees are fairly far out in front of her heels.
Can you envision this athlete? I sure can – because this was a ton of the young females that I trained back in the day!
This is a case where we absolutely, positively need some dedicated posterior chain work. This athlete is using her quads for everything, and we need to build better balance around the hip and knee joints.
Now let's envision another scenario. I came from a powerlifting world, where everything was posterior chain dominant.
In fact, if you weren't doing RDL's, good mornings, or glute-ham raises for your assistance work, you were missing the boat.
But the more I started to look critically at this, it made me think:
Powerlifters are some of the biggest and strongest athletes in the world, and they're spending all this time developing their posterior chain.
Can their posterior chain really be weak?
If so, it's only because they are in an excessively extended position (i.e. anterior pelvic tilt/lumbar lordosis) than they should be.
Furthermore, this closes off the back side of their pelvis which drives them even further into that extended posture.
So when they try and bend (such as squatting, setting up for a deadlift, performing an RDL, etc.) to load the posterior chain, they can't.
This is not a strength issue my friends – this is an accessibility issue.
The excessive degree of extensor tone has pushed them so far forward that whey they try to flex and load their system, they can't do it.
You see this all the time, both in powerlifting and sports performance. Imagine the guy that's always pushed forward, always on his toes, and "can't sit down" when he's squatting.
Can you envision THAT guy?
I sure can, mostly because it's me!
Instead of bombing on this athlete with more and more posterior chain work, you need to take a slightly different path.
First and foremost, teach him to own and control his pelvis first. Breathing and core training are definitely a good starting point here.
After that, teach this athlete to flex more effectively.
Teach them to squat while keeping the ribcage down and their pelvis underneath them. In this position the posterior chain is effectively positioned and able to be loaded.
Teach them to hinge effectively as well. Maintain a neutral spine position, feel the whole foot, and learn how to load the posterior chain effectively.
Initially range of motion may be limited, as the ability to flex without extending is quite challenging for this athlete. But the results are absolutely worth it.
It's a bit counter-intuitive, but the issue here isn't strength – it's being able to effectively load and access the strength they already have.
Summary
So when we break it down, what's more important – training the anterior or posterior chain?
As with all things in the training world, the answer is simple: It depends.
If you want to teach your athletes to accelerate faster, vertical jump higher, or change levels effectively, then the anterior chain should be your focus.
If you want to improve top-end speed, broad jump further, and injury proof the body, then the posterior chain is key as well.
At the end of the day, both the anterior chain and posterior chain are of critical importance, and including both in your programming will help ensure that your athletes are well-rounded and ready to perform at the highest levels.
All the best
MR
Get 3 days of my best coaching materials — for free.
3 DAY COACH'S CAMP:
Write better programs
Learn how to motivate clients outside the gym
My most popular resets for instantly improving movement quality