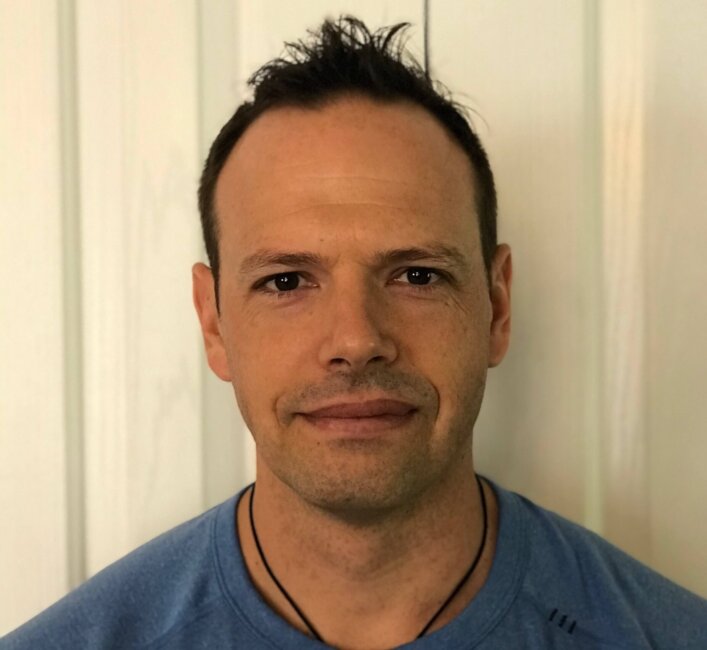 Over his 21-year-long career in professional baseball in different capacities, Donovan Santas has seen some of the most momentous changes and shifts in the sports industry – from how strength training is implemented to how the strength & conditioning coach's role has gained prominence.
But Donovan didn't always have the fancy tools he has access to today
As a young man, Donovan grew up working on a farm in the middle of Wisconsin, in a town with only 750 people. Yet, he loved sports and knew he wanted to do something with it as a career.
So, after graduating high school with 20 other kids, Donovan went on to study Exercise Science at the University of Wisconsin – La Crosse and interned at the University of Arizona. He soon found himself surrounded by unique and talented athletes, driving his desire to keep working in his profession.
After a couple of internships with other teams including the Cleveland Indians, Donovan eventually joined the Toronto Bluejays, where he spent 18 years of his career as a Strength & Conditioning Coordinator before joining the New York Yankees as the Assistant Director of Player Health and Performance.
Donovan joins me today to share his insights on the evolution of professional baseball and the sports industry.
He illustrates how people viewed strength & conditioning coaches when he began his career and how the role has expanded over the years.
He describes what off and in-season training sessions look like for his teams and underscores the importance of recovery.
And he also discusses how coaches and other staff collaborate to create an athlete-centric environment where players can perform at their best level.
They call it a game of adjustments: you adjust to the world around you, the game, and everything that happens. – Donovan Santas
This week on the Physical Preparation Podcast:
Donovan's background and how he became interested in the world of physical preparation
How strength & conditioning in pro baseball is different from when Donovan started his career
What a training program looked like 20 years ago versus how it looks today
The most significant shifts Donovan has seen in the industry
The power of breathing and the impact of the FMS
What people and organizations thought about strength & conditioning coaches then and now
Donovan's first year in the major leagues
How collaboration within an organization helps athletes perform at the highest levels
What a typical training session looks like for Donovan and the importance of recovery
Integration and how coaches and other staff work together to cultivate an athlete-centric environment
How curiosity kept Donovan thriving in the industry through the years
Connect with Donovan Santas:
IFAST University is BACK! Are You In?
Are you ready to take your coaching and training career to the next level?
You need to find great mentors to guide you along your journey – to help you find the blind spots in your own training programs and improve your skills as a coach.
But… mentorship can be expensive, and unfortunately, it's not always feasible for some budgets.
That's why Bill Hartman and I developed IFAST University, an online curriculum and mentorship program designed exclusively for fitness trainers, coaches, and rehab professionals.
We want to help every trainer and coach in the industry improve their training techniques and write better training programs for their clients.
By becoming a member of IFAST University, you'll receive:
Hundreds of hours of members-only exclusive content,
Monthly updates and tips to help you improve your skills and programs,
Group Q&A sessions to answer your specific questions, and
Access to our Facebook group, where you can learn from other dedicated professionals such as yourself
This blend of content and Q&A is specifically designed to help make YOU the best fitness trainer you can be.
To learn more or to join IFAST University now, visit https://ifastuniversity.com/
Subscribe, Rate & Share!
Thanks for tuning into this week's episode of The Physical Preparation Podcast with Mike Robertson – your one-stop-shop for fitness trainers, coaches, and athletes.
If you enjoyed this episode, be sure to subscribe on Apple Podcasts, Stitcher, SoundCloud, Spotify, and Google Podcasts and leave your honest review. I'd also love to connect via Facebook, Twitter, and Instagram or visit our website.
And last but not least, please don't forget to share your favorite episodes with your friends on social media. Thank you!
Get 3 days of my best coaching materials — for free.
3 DAY COACH'S CAMP:
Write better programs
Learn how to motivate clients outside the gym
My most popular resets for instantly improving movement quality