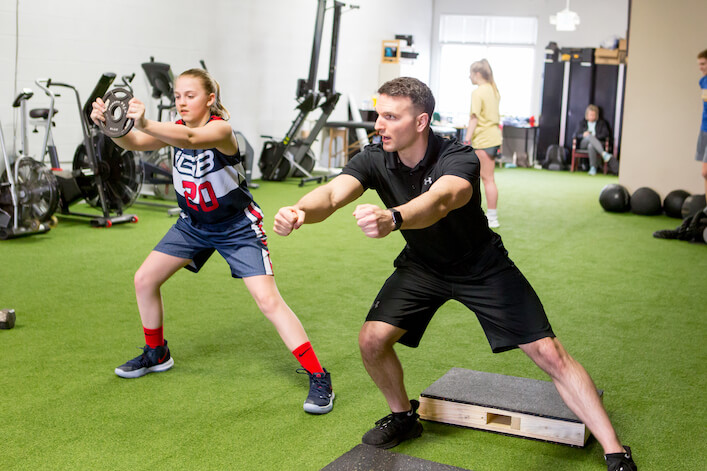 Erik Huddleston is the Director of Performance at IFAST. Determined to become the high-level coach that he is today, Erik worked five Strength & Conditioning internship roles for private facilities and universities, including Texas Tech University and Indiana University.
Erik received his degree in Exercise Science from Ball State University and his Master's in Exercise Science from the California University of Pennsylvania. As a Strength & Conditioning Coach, Erik specializes in performance, rehabilitation, and reconditioning for his clients and athletes.
Erik joins me today to share how his experiences as an apprentice and intern shaped his career as a coach. He illustrates his college career and explains how an academic probation led him to change his major to Exercise Science.
He highlights the importance of continuing education and how it can impact your coaching career. And he also shares the most significant lessons he learned from his internships, as well as his advice for people who are just starting their performance coaching career.
Continuing education is never-ending in the industry. It's what it takes to have any level of success in this field. – Erik Huddleston
This week on the Physical Preparation Podcast: 
How Erik started in the world of sports, coaching, and physical preparation
How Erik's experiences as a sports intern shaped his passion for coaching
The importance of continuing education for coaches
Why Erik decided to do five internships in succession
How Erik's experiences as a Strength & Conditioning Intern taught him how to live as a coach
Erik's advice for young coaches, interns, and people who are transitioning from mentee to mentor
Erik's coaching career highlights (and top beard grooming tips!)
Connect with Erik:
Subscribe, Rate & Share!
Thanks for tuning into this week's episode of The Physical Preparation Podcast – your one-stop-shop for fitness trainers, coaches, and athletes.
If you enjoyed this episode, be sure to subscribe on iTunes, Stitcher, and SoundCloud and leave your honest review.
And don't forget to connect with us on Facebook, Twitter, and Instagram or visit our website. Thank you!
Get 3 days of my best coaching materials — for free.
3 DAY COACH'S CAMP:
Write better programs
Learn how to motivate clients outside the gym
My most popular resets for instantly improving movement quality