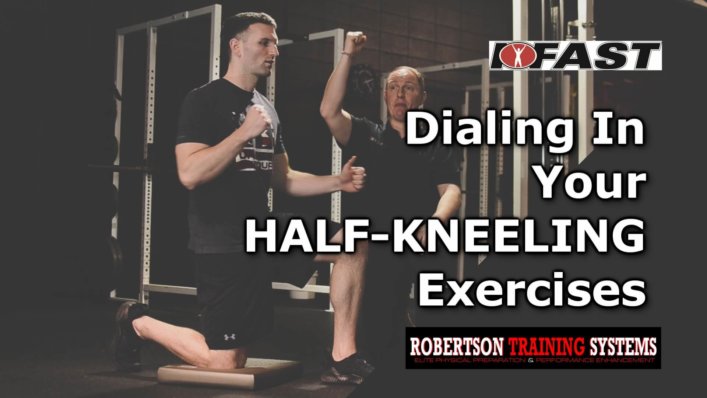 What if I told you one exercise variation could help you:
Loosen up your hip flexors,
Strengthen your core, and
Improve your stability and control in split-stance and single-leg exercises?
Well guess what – half-kneeling can help you do all of those things!
In this short video, I detail exactly how I coach half-kneeling exercises, and give you a handful of exercise variations that you can take to the gym and start experimenting with TODAY!
Once you review the video, here are a few big takeaways that I think you'll want to jot down:
Getting the toes underneath you on the back leg (if possible) really cranks up the stretch in the hip flexors.
Work to get the ribcage and pelvis stacked on top of each other.
Whenever possible, do your best to keep the knee/hip/shoulder of the "down" leg in line. This may not be possible at first, but should improve over time.
I hope the video helps, and have a great day!
Best,
MR
Get 3 days of my best coaching materials — for free.
3 DAY COACH'S CAMP:
Write better programs
Learn how to motivate clients outside the gym
My most popular resets for instantly improving movement quality