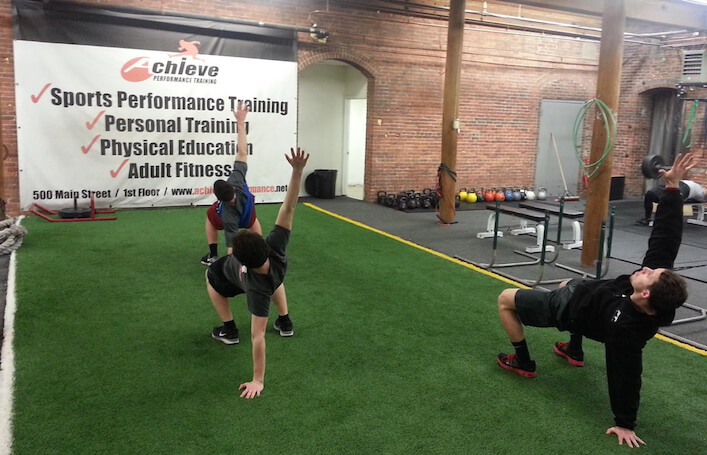 Jeremy Frisch is the owner and director of Achieve Performance Training in Clinton, Mass. Prior to that, he was the assistant strength and conditioning coach for the Holy Cross athletic department.
In this show, Jeremy and I discuss his philosophy on training young athletes, how to work with sports clubs to improve athletic development, and the big movements he wants every athlete to develop.
It's obvious that Jeremy is passionate about helping our young athletes, so I hope you enjoy the show.
Show Outline
Here's an overview of this week's episode:
MR's Monologue: Why you should trade time for experience
How Jeremy got started in physical preparation.
What originally got him interested in young athlete development
His core philosophy when training young athletes.
The biggest issues he sees when it comes to athletic development, and real solutions you can use to help your athletes get better.
What movement skills he wants to work on and develop, and how he integrates that into his training programs.
Coordination: What it is, and how he trains it with his athletes.
When he is bestowed the title "King of Athletic Development," the first things he would do to ensure kids get off to a great start.
The ONE piece of advice he'd give to coaches who want to train young athletes.
The BIG question.
An awesome lightning round where we discuss big moments in his career, the books he's reading right now, and the coach (living or dead) he would spend a day with if he could.
Related Links
Connect with Jeremy
Books
Get 3 days of my best coaching materials — for free.
3 DAY COACH'S CAMP:
Write better programs
Learn how to motivate clients outside the gym
My most popular resets for instantly improving movement quality