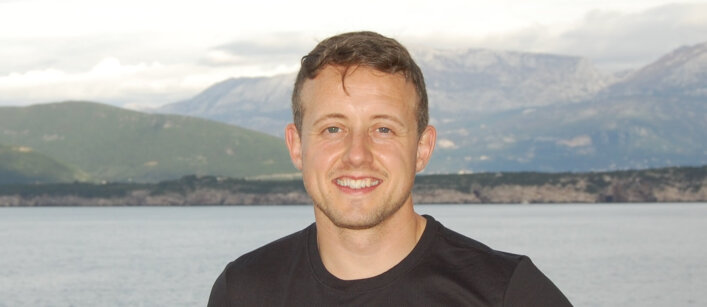 John Noonan is a Consultant, Strength & Conditioning Coach, and Director of Noonan Performance. John has worked with professional youth, seniors, and international athletes from wide a range of performance sports – from professional football (soccer), rugby union/league, boxing, hockey, golf, and motorsport racing.
Since his early childhood, John has always had a fascination with football. This fascination led him to study the world of Sports Science at the University of Hull and complete an MPhil degree in Sports Science, Biomechanics, and Strength & Conditioning at the Liverpool John Moores University.
John joins me today to share the sacrifices he has made as a professional coach has led to finding success in sports, and his experiences in mentorship.
He explains how he got started in the world of physical preparation and later became a professional coach.
He shares his principles in training athletes and discusses the power of cultivating an athlete's mindset.
And he also describes how he started mentoring coaches and illustrates how he guides someone during the mentorship process.
Principles are few, but methods are many. Once you get your principles down, you can apply a system or framework to any sport. – John Noonan
This week on the Physical Preparation Podcast: 
What sparked John's interest in the world of physical preparation
The costs of becoming a professional coach
John's principles in training and coaching
How listening to athletes impact their training
The importance of supporting an athlete's mindset
How John started as a mentor for new and young coaches
How John profiles and assess young coaches when he starts the mentorship process
John's advice to his younger self
Connect with John:
Momentous – The Cleanest Recovery Products in the World
Momentous is a world-renowned sports performance and recovery supplement. Preferred by top-level athletes in the NFL, NBA, NHL, and NCAA, Momentous is NSF and Informed Sports Certified.
Experience the best-tasting, cleanest recovery products in the world and take your performance to the next level. Choose Momentous.
For more information on Momentous or to place your first order, visit www.livemomentous.com/robertson – use the coupon code: Robertson20 at checkout to receive 20% off your first order or receive a free 3-pack sample.
Subscribe, Rate & Share!
Thanks for tuning into this week's episode of The Physical Preparation Podcast – your one-stop-shop for fitness trainers, coaches, and athletes.
If you enjoyed this episode, be sure to subscribe on ​iTunes​, ​Stitcher​, and ​SoundCloud ​and leave your honest review.
And don't forget to connect with us on Facebook​, ​Twitter​, and ​Instagram​ or ​visit our website​. Thanks for your support!
P.S. – I realize times might be tough right now, but if you're still committed to making 2020 your best year EVER, here's a couple ways you can do that….
1 – The Complete Coach Certification. My Complete Coach Certification is a sure-fire way to level up as a trainer or coach. I'll be opening the doors again in September, and if you get on the Insider's List, you'll have the opportunity to save $200 when we open back up!
2 – Private Mentorship. If you'd like to really level-up your skills as a trainer or coach, consider my private mentorship option.
Here we can take a deep dive into where you're really at, identify the roadblocks and obstacles, and help you take your career to the next level! If you're interested, just shoot me an email with the words "Private Mentorship"
3 – Private Online Coaching. As a coach, you know how powerful it is to have someone holding you accountable to your goals.
But who is holding YOU accountable?
If you're stuck in a rut, or not seeing the success you'd like in your workouts, simply email me with the words "Online Coaching" and let's see if we can work together to make 2020 your best year ever!
Get 3 days of my best coaching materials — for free.
3 DAY COACH'S CAMP:
Write better programs
Learn how to motivate clients outside the gym
My most popular resets for instantly improving movement quality