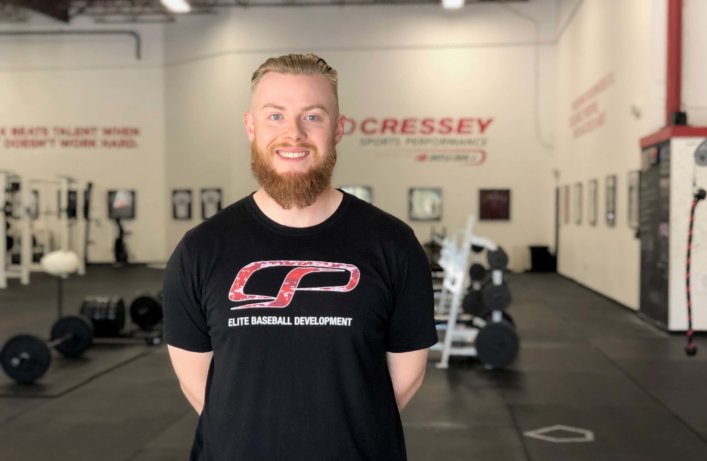 John O'Neil is the Director of Performance at CSP-Massachusetts. After working at the Annex Sports Performance Center and Drive495, John returned to Cressey Sports Performance in 2017.
Over the past few years, John has coached people of all ages in Massachusetts, New York, and New Jersey, as well as working as a high school baseball coach. He has previous internship experience with both Ranfone Training Systems and the Baltimore Orioles.
John graduated from Dickinson College with a Bachelor's of Science in Mathematics in 2014 and holds a number of certifications in the Strength & Conditioning field.
In this show, John and I talk about how a math major did a total 180 to start training baseball players, why he uses a top-down approach while assessing and programming for his athletes, and the one thing he wishes he could tell every part of a young baseball player.
And if nothing else, take a few minutes to listen to my lightning round for a seriously impressive display of random baseball trivia.
Show Outline
Here's a brief overview of what we covered in this week's show:
MR's Monologue: Sideline Basketball Guy
How John moved from being a math major to a coach at Cressey Sports Performance.
His philosophy with regards to training young athletes, and why he subscribes to a top-down approach.
Why the off-season is so important to young baseball players, and the big things he focuses on during that time.
How things shift and evolve once baseball takes the priority over training.
Arm Care: Why it's more than just bands and tube work.
The advice he would give to every parent of a young baseball player.
The BIG Question.
A really fun lightning round where we talk food aversion and being a man of principles, the most impactful books he's read, random baseball trivia, and what's next for John O'Neil.
Related Links
Connect with John
Books Mentioned
Get 3 days of my best coaching materials — for free.
3 DAY COACH'S CAMP:
Write better programs
Learn how to motivate clients outside the gym
My most popular resets for instantly improving movement quality