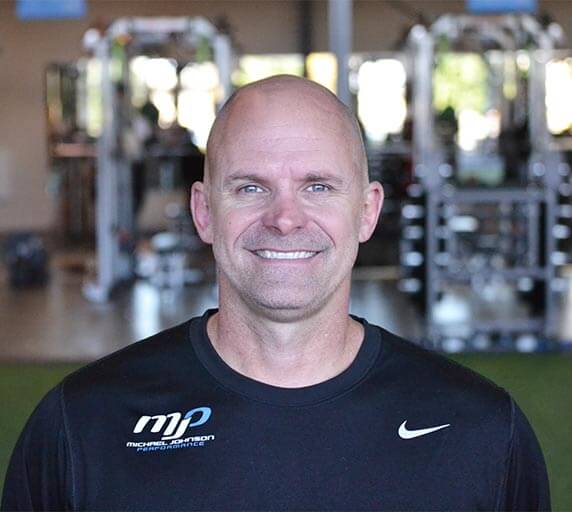 Lance Walker is the Global Director of Michael Johnson Performance, and is a former NFL, NCAA, and High School S&C coach.
Lance has been in the physical preparation world for over 25 years, and his career spans over 30 professional, elite, collegiate, and high school sports. His client roster is pretty darn elite as well, with First Round NFL/NBA/CHL/MLB draft choices, Olympic Gold medalists, World Champions, World Record Holders, Champions League Stars, and Hall of Famers.
So yeah, needless to say, Lance knows a thing or two about training!
In this show, Lance and I talk about how being a broken college football player led him to the world of physical preparation, his (perhaps) controversial thoughts on deceleration training, and a chocolate cake analogy you'll want to use with all of your clients and athletes.
This was a really entertaining show, and I think you're going to love it. Let's do this!
Show Outline
Here's a brief overview of what we covered in this week's show:
Shameless Plug:
Show Intro:

Birthday Recap
Athlete Updates
MR's Monologue: Turning Pro

Interview with Lance:

What led him to the world of physical preparation (and how his injuries really got him started!)
His current role as the Global Director of Michael Johnson Performance.
Lance's thoughts on acceleration training, and what he focuses on to improve acceleration.
Why deceleration is something he's actively trying to get away from (this part alone is worth the price of admission!)
Strength training for speed: How big of a role should it play?
The role of general athleticism and basic training with our young athletes.
Lance's thoughts on merging the worlds of physical therapy, physical preparation, and sports science.
The BIG Question.
A fun lightning round where we talk career highlights, books he loves, his favorite athlete story, and what's next for Lance Walker.
Related Links
Connect with Lance
Books Mentioned
Get 3 days of my best coaching materials — for free.
3 DAY COACH'S CAMP:
Write better programs
Learn how to motivate clients outside the gym
My most popular resets for instantly improving movement quality