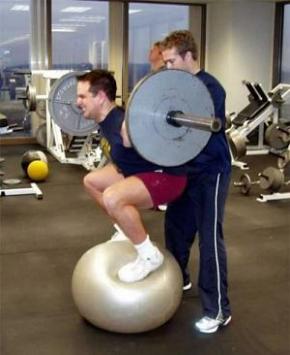 (This is Part 3 of a series. In case you missed them, you can find Part I here and Part II here.)
In our ongoing series of mistakes that trainers and coaches make, one of my pet peeves is trainers/coaches who have no rationale for why they're doing something.
In the Indy Seminar Series (as well as my upcoming Single-Leg Solution package), I talk about the need for rationale.  Quite simply, if you're writing workouts for someone else (or even yourself), can you explain why you choose:
–       A specific exercise?
–       A specific set/rep scheme?
–       A specific time under tension?
–       A specific rest period?
It not, you need to ask yourself, "why am I doing this?"
I understand everyone is getting all Gary Vaynerchuk and "Crushing It" with YouTube videos everywhere, but far too often it leads to the black box effect of exercise selection.
Reach into the box, pick any random exercise, and throw it into your programming.  And as a general rule of thumb, the cooler it looks, the better!
Instead, you should have a rationale for everything you do within your programming.  If you can't tell a client or athlete exactly why they are performing an exercise, or what you expect it to do for them, you need to seriously re-examine their programming.
Stay strong
MR