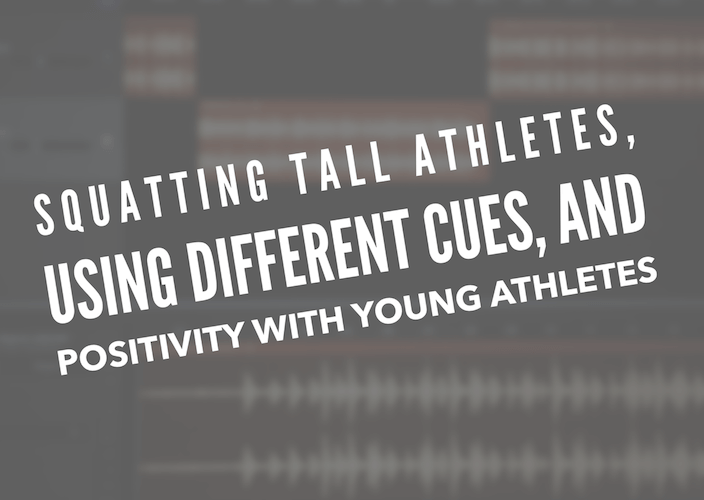 If you've followed this site for any period of time, you probably know my "Random Thoughts" articles are some of my most popular.
As such, I tried to do something very similar with this week's podcast!
In this show I cover six topics that I've been thinking a ton about, so I hope you enjoy this week's show!
Show Outline
00:30 – Intro and MR Updates
05:25 – Periodize Your Coaching and Learning
11:00 – Why You SHOULD Squat Tall Athletes
19:05 – Same Program, Different Cues
24:55 – Giving Coaches Fish, Versus Teaching Them to Fish
30:00 – Our Role as Fillers
35:05 – Positivity with Young Athletes
40:05 – Outro and Thank You's
Related Links
Get 3 days of my best coaching materials — for free.
3 DAY COACH'S CAMP:
Write better programs
Learn how to motivate clients outside the gym
My most popular resets for instantly improving movement quality