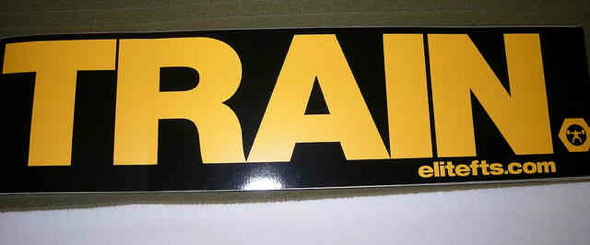 Last week, we covered my professional goals for 2011. This time, it's time to focus on my training and athletic goals for the new year.
Here are my current stats, as they sit after last week's "test."
Body Weight: 189-190
Body Fat %: 11.4%
Squat: ?
Bench: 275
Deadlift: 525
I've been using Jim Wendler's 5-3-1 to get a basic training base, and I think it's definitely delivered in that regard. In all honesty, it's more like "Mike Robertson's Bastardized 5-3-1" than anything else, but that's a article/blog for another time!
Below are some general and specific thoughts as to where I'm at, and what I'm going to do to bring each lift up.
General
At this point in time, I'm definitely as light as I've been since about 2003, and my body comp is doing well, too.  I'm not going to win any bodybuilding shows, but that's as much due to my milky white skin versus how lean I am.
Overall, I'm happy with where I'm at – but with that being said, it's time to starting pound on some pounds.  If I'm going to get back into powerlifting, my current bodyweight is in a no-man's land.  I need to put on at least 10 pounds.  This means more eating (yeah!) and probably even getting some creatine back in the system.
Squat
As you probably noticed, this is the one lift that I didn't really test last week. A few weeks back I did 300×5 with no belt and it felt great, and I figure I'd be good for a 1-RM with a belt somewhere between 365 and 385.
In all honesty, I'm still a bit gun-shy here – just not quite as confident as I should be.
Over time, I've unknowingly moved my stance in, which isn't where I'm going to be the strongest over the long-haul.  In my most recent session I worked on taking my stance width out a bit, slowing down my eccentric, and focusing on "pulling" myself into the hole while pushing my knees apart.
It's a lot to think about, but this position puts me in the most biomechanically efficient position to move max weights. It will be a bit of a work in progress, but I've never been one to shy away from taking a step back in order to move two or three steps forward.
Bench
As you'll notice, my bench definitely isn't my strongest lift.
With that being said, though, I think this is the lift I'm most excited about going forward.
Last week I spent 15 or 20 minutes chatting with Elite FTS contributor Jo Jordan, and he gave me some fantastic feedback on my bench and how to drive it up.  Here's the quick and dirty recap:
Move hand-grip in a finger-width or two.
Add in floor presses, especially against chains.
Throw some DB work into the mix.
Think about "pushing the boulder up the mountain."
In a relative sense, this is the strongest my bench has been on a pound-for-pound basis.  It's not great, but I'm really excited to see where this will be in the coming year.
Deadlift
I don't typically throw video clips of my own lifting up on the blog, because I know people are going to nitpick every little issue they see.
As the saying goes, though, "Haters gonna hate." Here's how it looked:
If nothing else, I should get bonus points for how red my face gets when performing a max effort lift!
Let's be honest – this wasn't the prettiest pull of all time.  But then again, it was a max and I locked it out, so I'm definitely happy with where my deadlift is at.
Going forward, I need to focus heavily on glute-hams, as well as some safety-bar squats off the box to improve my hip strength.  I have a definite tendency to let my hips shoot up, and I essentially run out of hip/leg drive way too early.
The result is a deadlift that's way too reliant on my lower back.  It's always been a strong point, but I know if I want to pull 600+ I need to get my hips underneath me and leave myself with a better position to finish the lift.
Wrap-up
Now I know what you're all thinking – "What's up Mike? No goal weights or numbres?"
And to be honest, it's not that I don't have numbers – I do.  It's just that I'm not exactly sure what to expect in the next couple of months, so I'm not putting any pressure on myself to blow up over the next 3 months when I know I have a kid on the way.
After all, there are certain things in life that take priority over lifting – call me crazy 🙂
Instead, my goal is to train my ass off until then – but enjoy myself when she does come.  After that, hopefully we'll settle into some sort of routine, and then I'll figure out what my numbers can/should be, and hopefully set my sights on a meet.
All in all, I'm just trying to be realistic.  There are numbers I want to hit before I hang it up, but at the same time, life isn't just about me any more.  I think I get that.
But enough about me – what goals do you all have for next year?
Ask yourselves this – if you KNEW you would succeed, what would your goal be?
Because if you put your heart and soul into it, you WILL succeed. You just have to formulate that mindset.
I'll be looking forward to your thoughts and feedback below!
Stay strong
MR