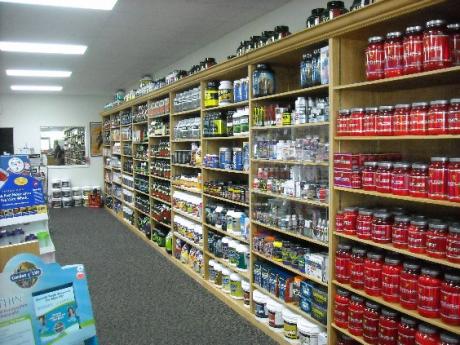 It's time for a little rant.
People ask me all the time, "Mike, what supplements do you take?"
"Mike, what are your thoughts on supplements?"
"Mike, what supplements should I take to get JACKED?"
When people ask me about supplements, I kind of feel like AI felt about pratice.
There are a few very specific reasons I don't talk about supplements more.  First and foremost, I'm not an expert.  I'm not sure I'm an expert in anything, to be quite honest, but I'm definitely not an expert in supplements or supplementation.
But here's the real reason I don't spend a ton of time talking about supplements.
Have you seen how most people EAT?
And I'm not talking about having them verbally tell you their skewed perceptions of what they think they ate. All of us have a tendency to remember all the good things we do (including food intake), and forget about the bad stuff.
I'm talking about food that they've measured, written down, and actually recorded in an effort to gauge what their nutrition is like?
It's horrible.
Now I'm not saying you, the loyal RTS reader is sitting at home eating bon-bons and Goldfish* all day.  But I will tell you this – the average person in your office, or in your gym, has no clue what to eat.
What's worse?  They don't even know how lost they are!
My wife is a dietitian, and she does a lot of online and offline nutrition consults.  What's fascinating to me is how many people take in more calories than they should in a given day, yet get almost no nutrition out of their diet whatsoever.
Write that down:  Too many calories, yet too little nutrition.
How they hell does that work?
Now I could rant and rave about processed foods, the food industry, etc.  But what I think most people need to do is find a way to get as many healthy, nutrient dense foods into their diet as possible.
Without getting into hardcore nutrition (yet another topic I'm not an expert on), I can say this – if you start eating more lean meats, fruits, vegetables, and healthy fats, it's amazing what can happen to your health and physique.
So that's why I don't talk about supplements.  Until people understand how powerful food is, and until they are willing to take full advantage of it, there's no way I'm going to talk about something that is less than 5% of the equation.
Stay strong
MR
*FACT – Goldfish are amazing.  I'm sorry I brought them into this conversation 😉