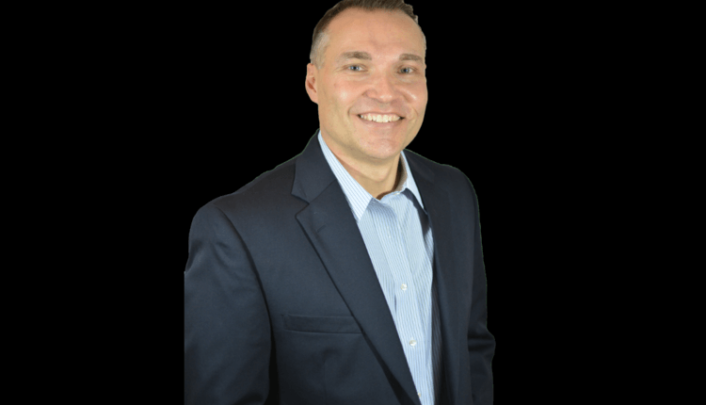 Pat Rigsby is a fitness business coach who has been in the industry since 1994.
Growing up in Portsmouth, Ohio, Pat never had an interest in entrepreneurship and wanted to be a Major League Baseball player.
And even though he had a season in professional baseball, he eventually realized playing the sport wasn't his calling and set his sights on coaching.
Pat started his career as a collegiate baseball coach and later moved into the private fitness sector in the early 2000s, armed with a Bachelor's in Sports Management from Xavier University and a Master's in Athletic Administration from Ohio University.
Since starting that first fitness business, Pat has owned, or co-owned, over 32 businesses in the industry, from health clubs to local training facilities and franchises.
And today, he exclusively facilitates business coaching with fitness, health, and sports performance entrepreneurs, guiding them through building their ideal business.
Pat is someone I've known for many years and has become a trusted resource when it comes to running my business. Without him and his business aptitude, both IFAST and RTS wouldn't be where they are today.
Pat joins me this week to share his insights into the past, present, and future of the fitness industry.
He illustrates how COVID has impacted fitness facilities in the short and long term.
He discusses how a trainer, coach, or rehab professional can tell they're ready to start their own business and illustrates how having a fitness facility is different from working for another.
And finally, he shares his advice for fitness business owners who are worried or reluctant to transition their business online and emphasizes the fitness industry's quality of being people-centric.
We are a people business more than any other business serving adults on earth. Our job is to coach somebody and provide accountability, motivation, and expertise. – Pat Rigsby
This week on the Physical Preparation Podcast:
How trainers, coaches, or rehab professionals can know that they're ready to start their own fitness business
The extra responsibilities you take when you start your own business
How Pat realized that he wanted to take on the business ownership path
Being completely unemployable and the opportunity-security continuum
Pat's three-step process of running a successful fitness business
Lead magnets and how to attract your target market
Building a relationship with prospects to convert them into clients
The impact of effective product and service delivery to clients
How COVID-19 has impacted the fitness industry
Why client-centric fitness businesses were able to weather the COVID storm more effectively
Why Pat thinks group training will weaken in the long-term
Growth in online and hybrid training, as well as a more holistic approach to wellness
Getting fitness business owners into the world of online training
The biggest excuses fitness business owners make in starting online coaching
What it means to create your ideal business
Resources Mentioned:
Related Content:
Connect with Pat:
Stop the Frustration! Get the Complete Coach Certification
Are you a young fitness trainer or coach?
Are you frustrated by the results you're getting or the lack of resources available to learn the skills you need to be successful?
Are you struggling to get enough clients or wondering how long you'll be able to follow your passion for helping others?
It's time to stop the frustration and stop worrying. It's time to get certified!
If you're serious about improving your results, serious about becoming a better coach, and serious about increasing your bottom line, then you need the Complete Coach Certification.
In this massive course, you'll learn:
How to use the R7 system to create seamless, integrated and efficient programs for clients and athletes of all shapes and sizes
How to create the culture, environment and relationships with everyone you train so you can get the absolute best results
The exact progressions, regressions, and coaching cues I use in the gym – from squatting and deadlifting to pressing and pulling and everything in between
The assessment process I use to determine the best exercises for a client or athlete on Day 1, and how to set them up for maximal success down the line!
This certification course is jam-packed with everything I've learned over the last 20 years of my career.
So if you're ready to get serious about the results you're getting for your clients and the impact your programs have on your income, head over to www.completecoachcertification.com to sign up for the Complete Coach Certification course today!
Spots are limited, and the next certification is set to launch in March 2021.
To learn more, please join my FREE Insiders List and stay tuned for our launch details to save $200 when the course opens!
Subscribe, Rate & Share!
Thanks for tuning into this week's episode of The Physical Preparation Podcast with Mike Robertson – your one-stop-shop for fitness trainers, coaches, and athletes.
If you enjoyed this episode, be sure to subscribe on Apple Podcasts, Stitcher, SoundCloud, Spotify, and Google Podcasts and leave your honest review. I'd also love to connect via Facebook, Twitter, and Instagram or visit our website.
And last but not least, please don't forget to share your favorite episodes with your friends on social media. Thank you!
Get 3 days of my best coaching materials — for free.
3 DAY COACH'S CAMP:
Write better programs
Learn how to motivate clients outside the gym
My most popular resets for instantly improving movement quality