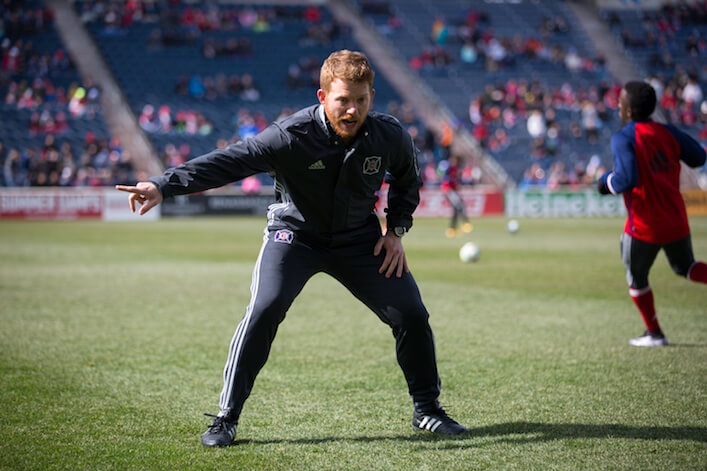 (Lead photo courtesy of David Stanton Photography)
For a young guy, Jordan Webb has been damn near everywhere. From EXOS, to USA Soccer, to the Cleveland Browns, to Oklahoma City Thunder, and most recently the Chicago Fire of the MLS, he's an incredibly well-traveled and knowledgeable guy
In this show, Jordan and I talk about how he walks between the worlds of coaching and sports science, how to get buy-in with your athletes, and what life is really like working in pro sports.
Show Outline
Here's a brief overview of what we covered in this episode:
How Jordan got his start in the world of physical preparation.
The long and winding path he's taken to get to where he is today.
After working in pro basketball, football and soccer, the cultural differences he's seen between sports.
On the flip side, the similarities he saw while working with all of these various athletes.
How Jordan has found a way to walk between the worlds of coaching and sports science.
The trends or similarities he's seen across high-level soccer at various levels.
Holes he's seen in the athletic development programs of young soccer players, and how he'd address it in his training.
If a young coach came to him looking for advice about working in pro sports, what would it be?
The BIG Question
The lightning round, where we discuss his education at Edith Cowan University, the books he's reading right now, and the incomparable Dave Tenney.
Related Links
Connect with Jordan
Books Mentioned
Get 3 days of my best coaching materials — for free.
3 DAY COACH'S CAMP:
Write better programs
Learn how to motivate clients outside the gym
My most popular resets for instantly improving movement quality