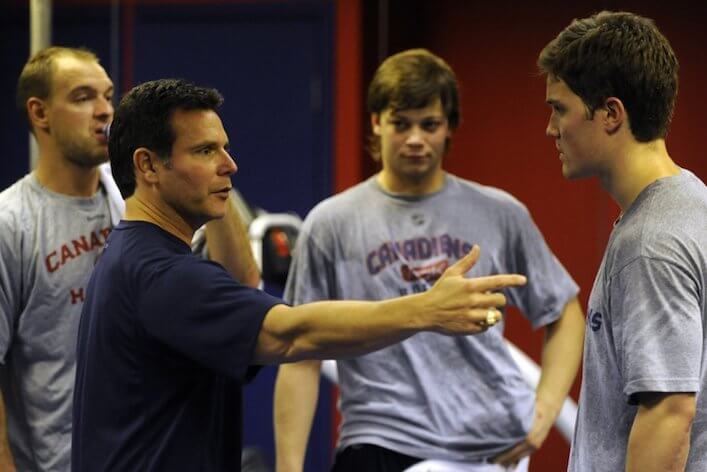 Lorne Goldenberg is currently the owner of the Athletic Conditioning Center and Strength Tek Fitness and Wellness consultants in Pittsburgh, Pennsylvania.
In this show, we talk about how a football guy trapped in hockey, became one of the most accomplished physical preparation coaches in the hockey world. But most importantly, we talk about what it really takes to be successful in hockey – from strength, to power, to conditioning, we cover it all so that you have a better idea of how to build elite hockey players.
Show Outline
Here's an overview of what we covered in this show:
What got Lorne started in the world of physical preparation.
His overarching training philosophy when it comes to training athletes.
How Lorne would go about building the "perfect" hockey player.
Power development: What tools and methods are best? And what role do the Olympic lifts play?
His "Big Rocks" when it comes to strength development for hockey players.
We discuss the role the aerobic system plays in an anaerobic sport, such as hockey.
The biggest mistakes he sees when programming or coaching young hockey players.
Lorne's advice for young coaches who want to start training hockey players.
The BIG Question.
Our always entertaining lightning round, where we discuss the best hockey player(s) he's coached, the book(s) he's reading right now, the biggest influence on his professional career, and what's up next for Lorne Goldenberg.
Related Links
Connect with Lorne
Books
Other Stuff
Get 3 days of my best coaching materials — for free.
3 DAY COACH'S CAMP:
Write better programs
Learn how to motivate clients outside the gym
My most popular resets for instantly improving movement quality