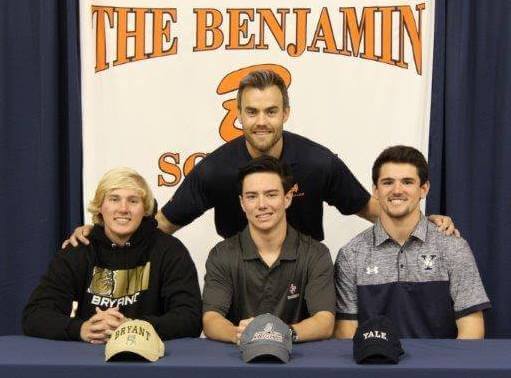 Shane Rye is a Vice-President and Co-Founder of Cressey Sports Performance – Florida. Prior to joining the CSP team, he co-founded Athletic Development Performance, a Jupiter-based sports performance facility.
In this show, Shane and I talk a ton about lacrosse training – specifically, the qualities it takes to be successful, the mistakes he's made training lacrosse players, and why we're seeing such massive growth in the game.
Show Outline
Here's a brief overview of what we covered in this show:
How Shane got started in the world of physical preparation
An overview of lacrosse, and what specific skills or traits are necessary to be successful.
Why we're seeing massive growth in the game of lacrosse across the United States.
If Shane could build the perfect lacrosse player, what skills or traits would he have?
His overarching training philosophy when it comes to developing young lacrosse players.
Conditioning is a huge component of lacrosse, so how does Shane go about developing the aerobic engine necessary to be successful? We discuss.
What the "strength" section looks like of his training programs, and areas you need to look at and address.
The advice Shane would give to a young coach who wants to get started training lacrosse players.
The BIG Question.
Our always engaging lightning round, where we discuss his partnership with Eric Cressey (and I dig for some dirt!), the books he's reading right now, his favorite movie of all time, and the mixing of baseball and lacrosse culture at CSP.
Related Links
Connect with Shane
Books
Get 3 days of my best coaching materials — for free.
3 DAY COACH'S CAMP:
Write better programs
Learn how to motivate clients outside the gym
My most popular resets for instantly improving movement quality