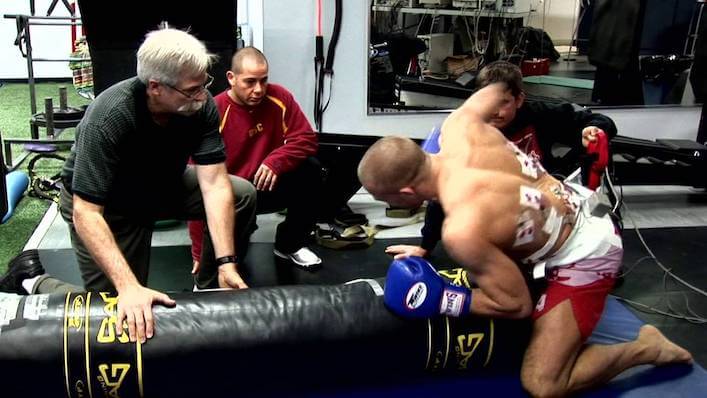 Dr. Stuart McGill Spine is the Director of the Biomechanics Laboratory at the University of Waterloo, and he is without a doubt the worlds foremost expert when it comes to low back pain and dysfunction. Beyond his work in the classroom, he is also an active coach and consultant, having worked with 1000's of athletes around the world.
In this show, Stu and I talk a ton about backs – from assessment, to rehab, to performance. And even though I've known Stu for years, it was still surreal to get him on the show and talk shop with him.
Show Outline
Here's a brief overview of what we covered in the show:
What led Dr. McGill to the world of physical preparation and back rehabilitation.
The assessment process Dr. McGill takes his patients and clients through.
How the assessment process dictates and drives the training process.
The reasoning behind using pain-free movement to expand the movement menu.
Virtual Surgery: What it is, and why you should be using it.
The worst back he's ever seen, as well as one of the best results he's ever had.
Tightening the screws – is there anything Dr. McGill is doing differently today versus a year ago?
Why the traditional model is outdated, and his thoughts on a superior model for rehabilitation.
The BIG Question.
Our always entertaining lightning round, where we discuss the 'stache, why he doesn't read many books, his career highlight, and advice to budding physical therapists and physical prep coaches.
You can also watch our assessment video here (Sorry but the big file was corrupted!)
Related Links
Connect with Dr. McGill
Books Mentioned
Get 3 days of my best coaching materials — for free.
3 DAY COACH'S CAMP:
Write better programs
Learn how to motivate clients outside the gym
My most popular resets for instantly improving movement quality