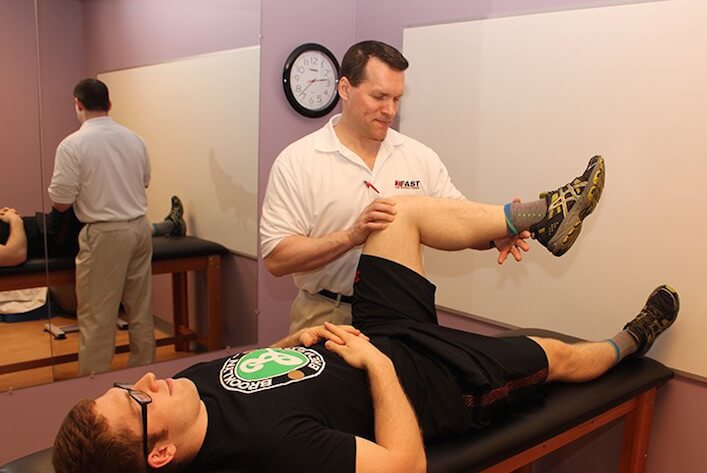 I'm almost ashamed of the fact that Bill Hartman and I have been good friends for 10 years, we run a business together, AND I've recorded almost 60 podcasts over the years yet never had him on as a guest.
But quite simply, Bill is not only one of the smartest guys I've ever met, but also one of the best human beings I've ever met.
In this show we talk about how he was originally drawn to the world of physical therapy, how to streamline the rehab to performance process, and how PRI has influenced our work at IFAST.
Show Outline
Here's a brief overview of what we covered on the show:
How Bill got started in the world of physical preparation.Let's start by talking about physical therapy. What made you want to become a physical therapist?
Bill's journey with the Postural Restoration Institute (PRI), and why he's still blaming Eric Cressey!
Beyond just PRI, the tools that Bill will use when he needs to get an improved outcome with his patients.
A discussion on breathing, and what you need to know to get more out of your breathing re-training.
Bill's thoughts on how we bridge the gap from rehab to performance.
The BIG Question
The infamous lightning round – where we discuss his days in bodybuilding, comic books, Van Halen, and the coach with the best hair in the fitness industry.
Related Links
Bill on Social Media:
Get 3 days of my best coaching materials — for free.
3 DAY COACH'S CAMP:
Write better programs
Learn how to motivate clients outside the gym
My most popular resets for instantly improving movement quality