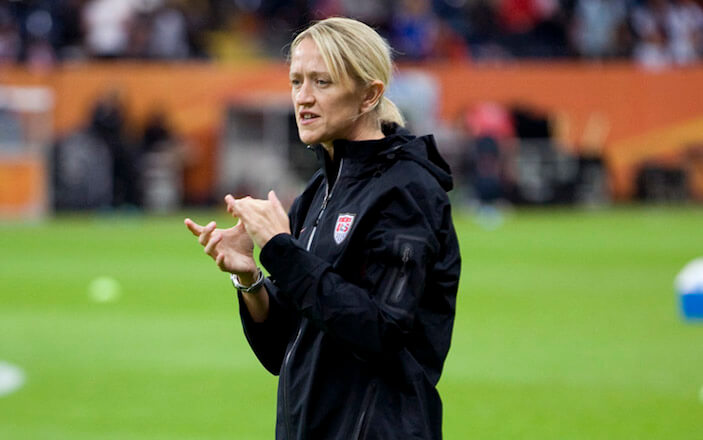 Dawn Scott is an amazing resource to have on the Physical Preparation Podcast. She's currently the physical preparation coach for the US Women's National team, and she has some really unique insight as to what goes on at the highest level of sport.
In this show Dawn and I chat about what's going on with the women's national team leading up to the Olympics, the tools they are using to keep their athletes healthy and fit, and the three big recovery tools that every athlete should use to improve their performance.
Show Outline
Here's a brief overview of what Dawn and I chatted about on the show:
How Dawn got started in the world of physical preparation?
An insider's view on the Women's National team, including what her day-to-day job looks like, and the struggles that she faces.
Dawn's thoughts on how to keep National team athletes fit and fresh, both for their club and National team duties.
How she goes about laying out an annual/quadrennial plan for her athletes.
The process for getting a new athlete into the National team system; including assessments, programming, etc.
How to balance the needs and training loads for athletes ranging from 17 to 40 in age.
What Dawn is focusing on right now with the Olympics just a few short months away.
Her thoughts on the "next big thing" when it comes to data and sports science.
The BIG question
The infamous lightning round, where Dawn gives us the real dirt! The most explosive athlete she's ever coached, the fittest athlete she's ever coached, and her 2-3 go-to recovery modalities.
Related Links
Get 3 days of my best coaching materials — for free.
3 DAY COACH'S CAMP:
Write better programs
Learn how to motivate clients outside the gym
My most popular resets for instantly improving movement quality