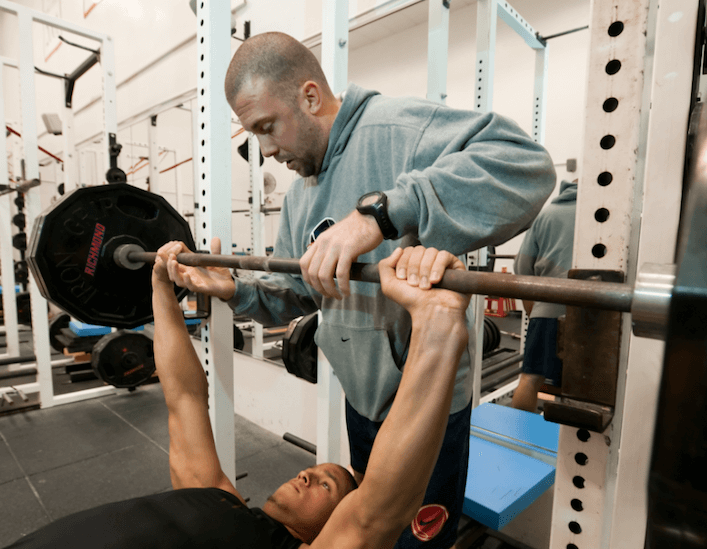 Jay DeMayo is in his 10th year as a strength and conditioning coach at the University of Richmond, and his eighth year working with the men's basketball team.
Jay and I met in 2012 when he asked me to speak at his Central Virginia Sports Performance Seminar. If you've never heard of it before, it's a world class event and one that I always recommend to fellow coaches.
In this show Jay and I cover a ton of topics, including how to know if your athletes are ready for jump training, the often missed value and role of elasticity work, and how a call out from a fellow coach prompted him to create the CVASP seminar.
Show Outline
Here's a brief overview of what we covered in this episode:
 How Jay got into the world of physical preparation.
Some insight into his current gig at Richmond University, where he's currently in his 10th year.
What long-term athletic development means to him, and how he's applying those principles to his collegiate level athletes.
The biggest issues Jay deals with when it comes to incoming athletes.
An overview of the onboarding process that Jay uses to get his athletes up to speed.
The 1×20 Program: What it is, who created it, and why he's a fan.
How Natalia Verkoshansky has influenced him, and his thoughts on dedicated jump training for basketball players.
His thoughts on how you introduce jump training with your athletes, without killing them in the process.
Jay's thought's on "minimum effective dose."
The BIG Question.
The lightning round, where we discuss what prompted him to start the CVASP seminar, Ryan Horn's beard, the books he's reading right now, and what's up next for Jay DeMayo.
Related Links
Connect with Jay
Books Referenced
Other Links Mentioned
Get 3 days of my best coaching materials — for free.
3 DAY COACH'S CAMP:
Write better programs
Learn how to motivate clients outside the gym
My most popular resets for instantly improving movement quality