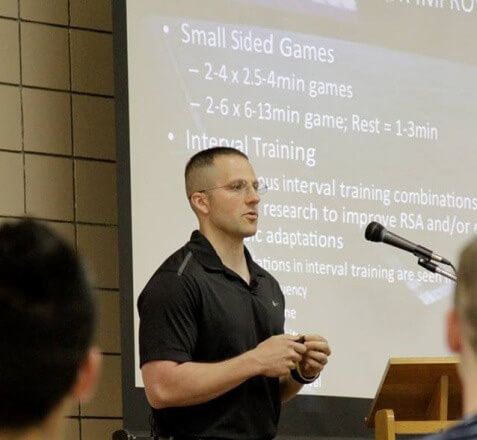 Patrick Ward is someone I greatly admire and respect. Not only does he have a tireless work ethic, but because of his evolution as a coach and sports scientist over the years.
In this show, we discuss the long and winding road Patrick has taken to get with the Seattle Seahawks, his current views on massage therapy, and what Marshawn Lynch is really like.
Show Notes
Here's an overview of what Patrick and I covered in this episode:
Patrick's roundabout journey through the world of strength and conditioning.
What originally led Patrick to the world of massage, and how his thoughts on massage have evolved over the years.
The (not-so) "average day" looks like for Patrick in his role as sports scientist with the Seattle Seahawks.
The issues and struggles Patrick dealt with in moving from strength and conditioning to sports science.
How Patrick creates buy-in with his athletes.
The amazing and always awesome "Lightning Round" where we discuss books, superpowers, guitar and of course, Marshawn Lynch.
Related Links

Patrick's Book List:
Get 3 days of my best coaching materials — for free.
3 DAY COACH'S CAMP:
Write better programs
Learn how to motivate clients outside the gym
My most popular resets for instantly improving movement quality