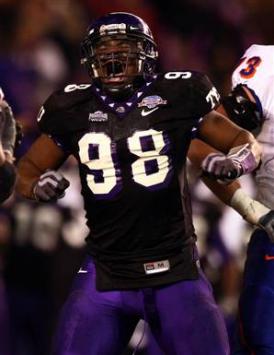 Hey Mike,
Keep up the great podcast!
One question for ya; your Designer Athletes article was one of the first articles I ever read on T-Nation.
Still think it's awesome, but I know it's been 6 years or so since you published it- what changes would you make now based on what you've learned over the years?
Thanks,
Travis
Travis –
Thanks for the kind words!
As far as Designer Athletes goes, here are a few random thoughts.
Could you make arguments for some power work?  More unilateral work?  Different exercise selections?  Sure on all accounts.
BUT, overall the template I outlined still works pretty well.
A few changes I might make now (it may help to have two browser windows open so you can toggle back and forth between the article and this blog):
I'd almost universally use a front squat early on to get more core function/development, as well as restoring mobility to the ankles, knees and hips.
On the single-leg work, I'd just make sure I chose the appropriate exercise for that client based on their needs, goals, etc.  The progressions I'd use will be outlined in the Single-Leg Solution package (to be released next week!)
For my accessory posterior chain, I'd almost universally make that either a back extension or a glute-ham raise early on.
Not sure why I went so low on the rep-range for the horizontal pressing.  I probably wouldn't go any lower than 5's.
Vertical pressing would be dependent upon that client.  I like it, but not for everyone.  With that being said, I might use an offset load (i.e. one kettlebell, one dumbbell, etc.) to get a little bit more core development out of it early on.  You could also replace with a push-up variation to get some core/shoulder stabilizer development going on.
On the biceps, I'd try to choose something either fat grip or something that will train grip in conjunction with the biceps.
The accessory horizontal pull on Friday would be a face pull variation 99% of the time early on.
As you can see, there are obviously things I'd change w/regards to exercise selection, set/rep schemes, as well as overall program dynamics (i.e. we use more foam rolling, mobility work, etc. in our programs now).
However, with a few basic modifications this program can still be quite powerful.  Give it a run and see what it can do for you!
Stay strong
MR