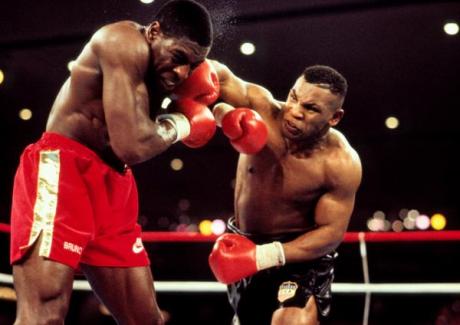 In boxing, where are most of the forces in the shoulder distributed during a typical punch (right hook)? Where is injury most common?
Just as is the case with a tennis serve, javelin throw, or baseball pitch, you're going to see some crazy velocity of shoulder horizontal adduction and internal rotation with big shoulder distraction forces and rapid scapular protraction and elbow extension.  So, you can bet that the posterior rotator cuff, scapular retractors/depressors, and the biceps (at both the shoulder and elbow) are going to be work pretty darn hard to decelerate a lot of the velocity that originated in the lower body and core.
In our boxers, I watch for a lot of the same things I watch for in an overhead throwing population: internal rotation deficits, scapular instability, and a lack of elbow extension.  My experience has been that they tend to present with a lot more diffuse biceps issues as opposed to true elbow or shoulder problems.