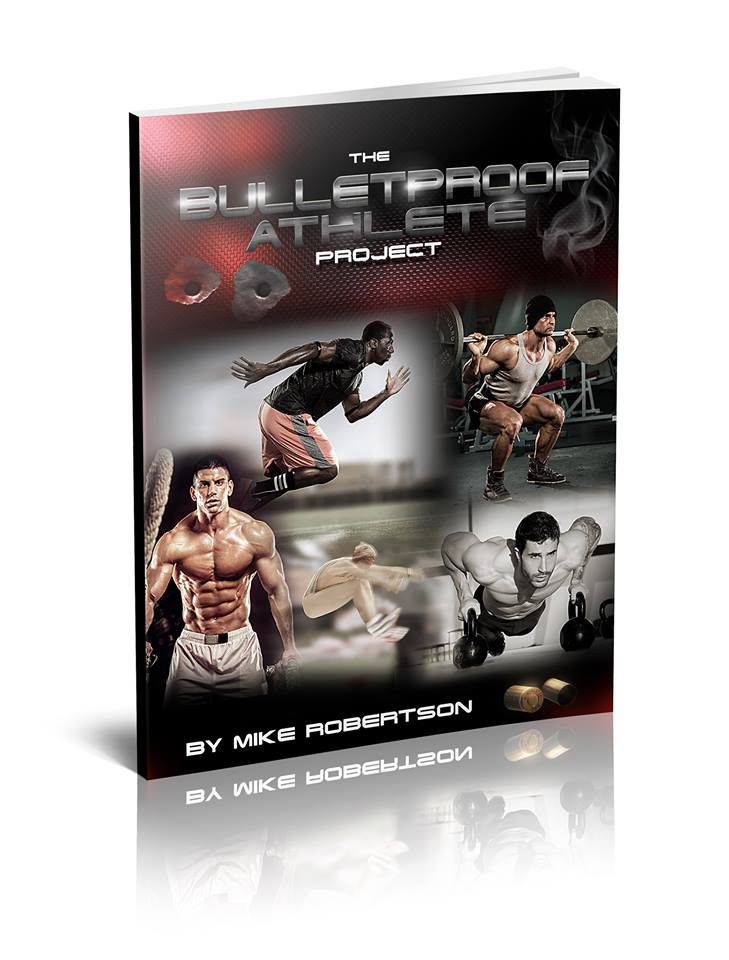 Well Bulletproof Athlete is out there and ready to be picked up, so hopefully you've grabbed your copy already!
Two quick notes as well:
First and foremost, I'm having a Tweetchat tonight from 8-9 pm EST. The hashtag is #BPAthlete, so I hope to answer any/all questions you have about the program there.
Second, here's a bunch of content I've written up and filmed revolving around the launch. Hope you enjoy it!
Last Person in Your Fitness Business – Pat Rigsby
Busy Trainer Principles – Georgette Pann
5 Reasons Everyone Should Train Like an Athlete – Tony Gentilcore
Bulletproof Hamstrings (Video) – Joe Hashey
4 Training Steps You Skipped – Eric Cressey
Bulletproof Lower Back – Zach Even-Esh
Bulletproof Q&A with Mike Robertson – Dean Somerset
Should All Women Be Trained Like an Athlete? – Girls Gone Strong
I've got a sweet present coming for you tomorrow, so please stay tuned for that!
All the best
MR