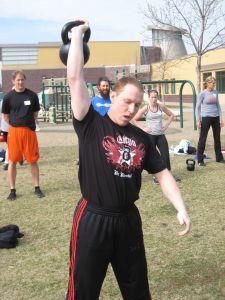 Today's post is going to be totally random.  It's been a crazy week, and next week definitely won't be any better!
Regardless, I hope you enjoy the post!
–  Here's an interview that just went up over at Dragon Door regarding my experience at the RKC:
Surviving the Challenge of the RKC
– Justin Ware update!  Justin has seen great success in his fat/weight loss thus far.  He officially started the program last Monday, and he's done 15 pounds since then!  Granted, he had a bit of a powerlifter bloat thing going on, but that's still pretty damn impressive!
His program consists of metabolic and strength training work (designed by yours truly), and he's pairing that with the Warp Speed Fat Loss Diet.  Needless to say, I'm excited to see what he achieves over the next 2.5 weeks!
–  I'm a little deliquent in getting the Podcast up, but that should happen later today.  Stay tuned!
–  Last but not least, next Monday we kick off our Physique Transformation challenge at IFAST.  I think we're going to see some amazing results, so be sure to check that blog frequently for updates!
Stay strong and have a great weekend!
MR