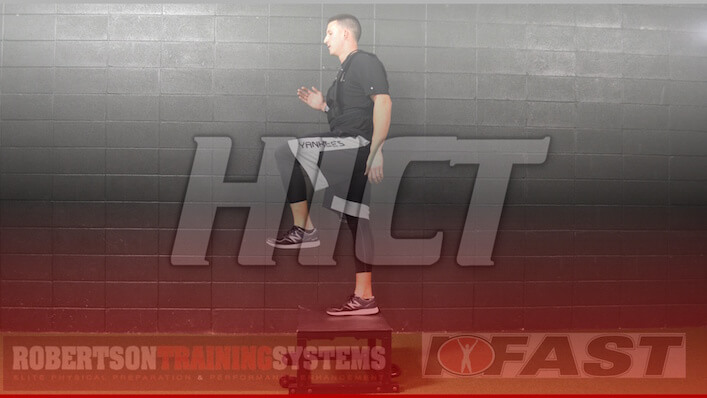 In recent years, there's been a ton of talk about energy systems development, and the best ways to prepare our athletes for their sport.
One method that has garnered quite a bit of attention is high intensity continuous training (HICT). This method is somewhat unique, in the fact that you will perform HICT for extended periods of time, yet it focuses on the fast twitch vs. slow twitch fibers.
Here's a quick overview of the HICT methodology, along with an example of how we use it here at IFAST.
Now that you have a general idea of what HICT is all about, a few notes:
Methods you can use include: Step-ups, spin bike, versaclimber, Prowler pulling, etc.
Make sure that each rep is fast and/or explosive. If it starts getting slow and sloppy, shut it down.
Perform a rep, and then take a 3-5 second break before your next repetition. Ensure that quality is high.
Stay below your anaerobic threshold while utilizing this method. We'll often throw a heart rate monitor on our athletes to make sure they're doing it right.
We've used as little as seven minutes per set, and for our well conditioned/elite athletes, we'll go as long as 20 minutes. The norm is two to three sets, but again, cater this to the athlete standing in front of you.
Last but not least, get ready to sweat! I'm not sure any conditioning method makes you sweat more than HICT.
If you want an awesome conditioning tool that will build endurance capacity in your fast twitch fibers, then HICT would make a great addition to your programming. Give it a shot and let me know what you think!
All the best,
MR
Get 3 days of my best coaching materials — for free.
3 DAY COACH'S CAMP:
Write better programs
Learn how to motivate clients outside the gym
My most popular resets for instantly improving movement quality