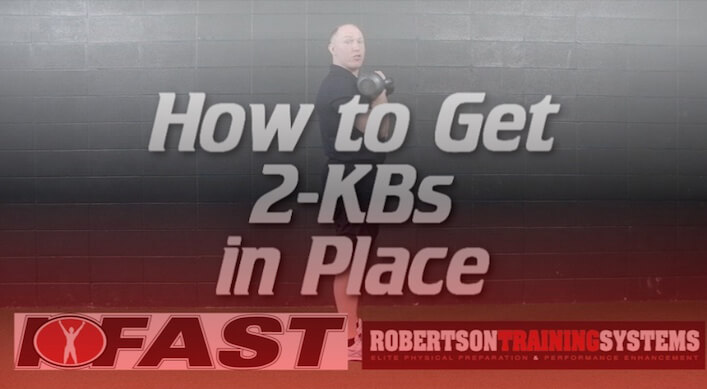 I'm a huuuuuuggggeeee fan (in my best Donald Trump voice) of 2-KB work.
Whether it's squatting, lunging, stepping up or anything in between, it's one of my favorite ways to load athletes.
Not only do you get the benefit of loading the anterior core to a high degree, but I also think you can really hammer the quads as well (which is something I'll be talking about in-depth at this year's Physical Preparation Summit).
But here's the dark and dirty secret of 2-KB work…
…it can be a real PIA to get those suckers in place sometimes!
If you want to perform more 2-KB work in your programming but you're tired of getting them into place, then check out the lazy man's way to rack 2-KB's.
Give this a shot next time you're in the gym. I guarantee it makes racking those 'bells a little bit easier!
All the best
MR
Get 3 days of my best coaching materials — for free.
3 DAY COACH'S CAMP:
Write better programs
Learn how to motivate clients outside the gym
My most popular resets for instantly improving movement quality