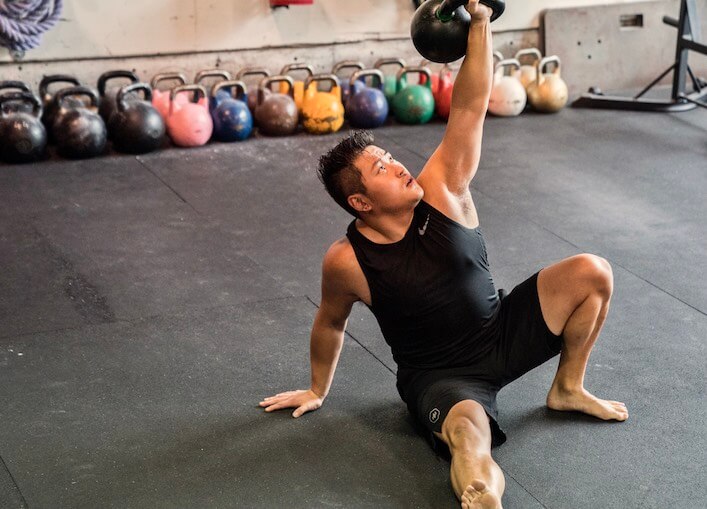 Sam Pogue is the Director of Strategic Partnerships for Onnit, a Senior Coach for the Onnit Academy, and the co-founder of the Fitness Break Room, an online fitness community that specializes in telling the stories and strategies of some of the industry's most successful players. Sam specializes in helping fitness trainers and fitness professional pivot into the industry.
Sam, originally from Portland, Oregon left his personal training business behind to move to Austin to find a career outside of the fitness industry. Little did he know that becoming the very first member of the Onnit Gym would change his life forever. He spent the last nine years in the fitness industry as a membership councilor, personal trainer, group fitness instructor, and fitness educator.
In this show, Sam and I talk about the 3 kettlebell exercises he teaches to get someone started with the 'bells, how you can use tools like maces and clubs in your programming, and how he once got fired from a job for not being "Bro" enough.
Show Outline
Here's a brief overview of what we covered on this week's show:
MR's Monologue: Your Network is Your Net Worth
Sam's story, including how he got started in the fitness industry.
His career path that ultimately lead him to working at Onnit.
How Sam got interested in odd object training like kettlebells, maces and clubs.
The 3 exercises he'd give to virtually anyone to get them familiar with kettlebells.
The biggest mistakes he sees with regards to kettlebell training.
Maces: What they are, and how they're different from other training tools.
How to incorporate maces into your programming and workouts.
What clubs are, and the benefits they provide via training with them.
How to incorporate clubs into your training program.
The BIG Question.
A wide-ranging lightning round where we talk about:

His favorite themed kettlebell from the Onnit store,
The most impactful book he's read in the last year,
2-3 Ninja Tricks to make travel easier, and
What's next for Sam Pogue.
Related Links
Connect with Sam
Books Mentioned
Video Clips
Get 3 days of my best coaching materials — for free.
3 DAY COACH'S CAMP:
Write better programs
Learn how to motivate clients outside the gym
My most popular resets for instantly improving movement quality