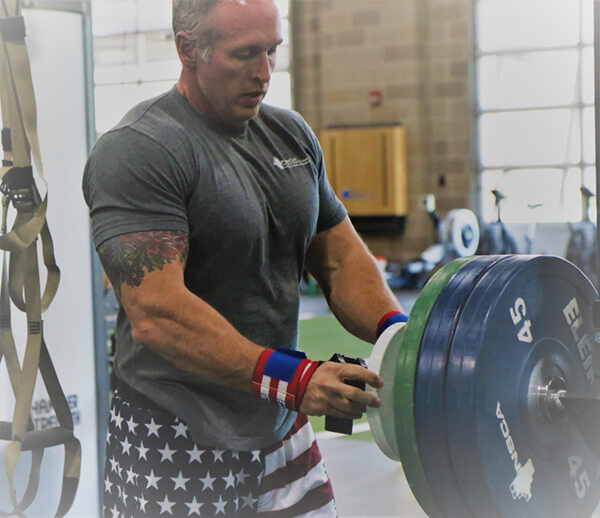 If you're passionate about helping people, coaching is one of the best careers you can have.
But Coach Scott Caulfield didn't initially know he could make a full-time career in physical preparation.
After completing his undergraduate degree in Physical Education from Castleton University, Scott only coached at a local gym as a side-hustle.
Once he accepted a full-time role as a coach and became a Certified Strength and Conditioning Specialist, though, his dedication to serve others led him from one opportunity to the next.
Scott worked as a strength and conditioning coach for public and private institutions, such as Dartmouth College, Norwich University, and the American Basketball Association.
He also served as Head Strength and Conditioning Coach and Coaching Program Manager for the National Strength and Conditioning Association, where he collaborated with professional athletic organizations such as the NBA, MLB, and NFL.
Today, Scott is the Director of Strength and Conditioning for Colorado College and leads Caulfield Strength, whose purpose is to educate, motivate, and inspire strength and conditioning coaches.
Scott joins me today to discuss his journey in the world of physical preparation – from his time in the Navy and working with the NSCA to becoming Colorado College's Director of Strength and Conditioning.
Scott explains how he became involved with the NSCA and shares the projects he worked on while he was in the organization.
Scott also describes the difference and similarities between working in the public and private sector and explains why he decided to return to coaching after his stint with the NSCA.
Having people take me under their wing and show me the way made me feel like I owed the same to others. – Scott Caulfield
This week on the Physical Preparation Podcast:
Scott's background and how he became involved with the NSCA
His time working in the public and private sectors and what he loved about each environment
What the schedule is like working in collegiate sports
The factors that encouraged Scott to be more involved with the NSCA
Scott's successful coaching career and the goal he worked towards when he became the Director for the NSCA
How Scott strategized to re-engage strength coaches for the NSCA
How much time and energy it takes to organize a national conference
What prompted Scott to return to coaching for strength and conditioning after working in the NSCA
Getting the coaching DNA and how old Scott was when he started his career as a full-time coach
Working with the Paralympic Sled Hockey team and Scott's favorite presenter
Connect with Scott:
Get Pain-Free, Healthy BULLETPROOF Knees!
Are you tired of struggling with sore, achy knees? Is knee pain keeping you from performing the activities you enjoy – either in the gym or just in life? Wouldn't you like to build a set of pain-free healthy knees, once and for all?
Then you need my Bulletproof Knees Program.
The Bulletproof Knees Program is a scalable training system that can be applied to virtually anyone – from elite-level athletes to gen pop folks that simply want to be able to play with their children and grandchildren – pain-free.
This customizable training system is geared towards your body and helping you achieve your goals.
So, if you're ready to get your knees moving and feeling great again, email me at [email protected] with the words "Bulletproof Knees Coaching" in the subject line to request more information.
But, don't wait! I'm only accepting a select number of clients into this program!
Subscribe, Rate & Share!
Thanks for tuning into this week's episode of The Physical Preparation Podcast with Mike Robertson – your one-stop-shop for fitness trainers, coaches, and athletes.
If you enjoyed this episode, be sure to subscribe on Apple Podcasts, Stitcher, SoundCloud, Spotify, and Google Podcasts and leave your honest review. I'd also love to connect via Facebook, Twitter, and Instagram or visit our website.
And last but not least, please don't forget to share your favorite episodes with your friends on social media. Thank you!
Get 3 days of my best coaching materials — for free.
3 DAY COACH'S CAMP:
Write better programs
Learn how to motivate clients outside the gym
My most popular resets for instantly improving movement quality