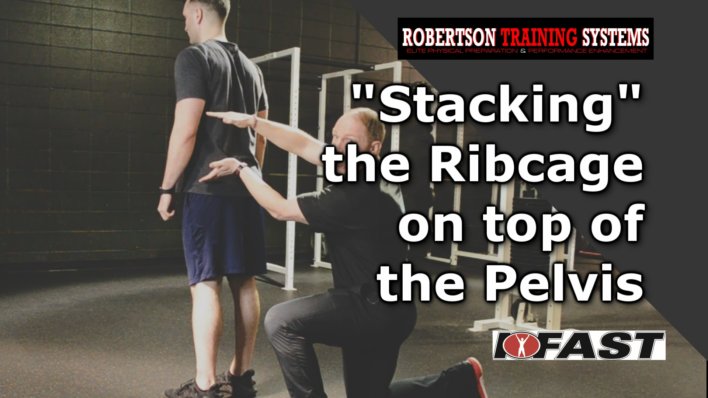 I've gotten a lot of questions lately about stacking the ribcage on the pelvis.
And two questions in particular keep coming up…
What does it mean to stack the ribcage on the pelvis? And
Why is it important?
In this short video, I describe not only what it means to stack the ribcage on top of the pelvis, but give you ideas on how to do it as well.
So my big take home point in this video is to get the ribcage and pelvis facing each other, which will help improve core stability.
But let's take this a step further – not only does it improve core stability, but setting a better starting position unlocks your body's natural mobility as well!
For example, try this….
Stand up and set your feet shoulder-to-hip width apart and then arch your back as hard as you can.
Now try to squat down, and get a feel for not only how far you can squat, but how hard you have to work to achieve that depth.
Chances are you felt blocked or restricted going down, and you had to fight your body to get that low.
Now, let's try this by stacking our body more effectively.
Unlock the knees slightly, feel the whole foot, and reach the arms long in front of the body.
Now squat down as low as you can.
Feel a difference?
Of course you did – because I'm Magic Mike!
Okay maybe not, but in all seriousness, stacking the ribcage on top of the pelvis is an absolute game changer for unlocking your mobility, keeping you healthy, and improving performance.
Use this subtle tip to make any (and every) exercise you do a little bit more awesome.
Good luck and good training!
All the best,
MR
Get 3 days of my best coaching materials — for free.
3 DAY COACH'S CAMP:
Write better programs
Learn how to motivate clients outside the gym
My most popular resets for instantly improving movement quality