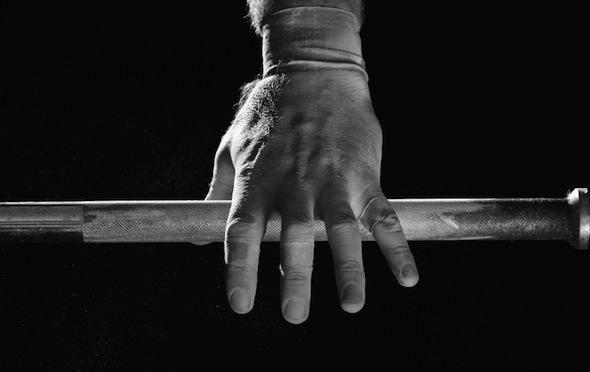 Mike's note: Today's testimonial comes from one of my online clients, Jordan, who's had fantastic success in getting out of some debilitating pain in the last three months. Enjoy!
First, let me say that working with Mike has literally changed my life and health. I came to him as a last resort – my doctor had recommended a series of hip shaving and back surgeries to correct fifteen years' worth of injuries that had left me incapable of training hard at all. Luckily for me and thanks to Mike, my doctor has one less surgery on the schedule.
Despite spending what seemed like hundreds of hours researching my chronic injuries, I'd been completely incapable of self-addressing them in any way. A back injury I suffered in high school has left me incapacitated 2-3 times a year ever since, and for the last three years I'd been experiencing brutal hip pain.
It got so bad that I couldn't even lie back on a bench without pain – a pretty bad place to be in when you're only 28. In fact, last winter, I quit all lower-body training – it wasn't worth not being able to move like a normal human being.
Long story short: within one week of following Mike's program, my hips felt better than they had in a year. Within a month, they felt better than they had in three years, and my back felt, dare I say, stable.
Now, after three months, I literally feel better than I have since I was sixteen years old. I can move. Most people certainly take that for granted, but I don't have enough words to express what a joy training has become in the past few months.
When I started working with Mike, the only real goal I had was to be able to train the squat again like a normal lifter, within a year. Now, after just three months, I'm busting them out like a champ (a champ lifting light weights, but a champ nonetheless). I love training again – and even more amazing, I actually like doing planks!
I've wholeheartedly recommended Mike to all of my training friends, and will continue to do so. His ability to perceive your problems and fix them effectively is something approaching clairvoyant. I can't thank him enough for giving me my body back.
Thanks a million, Mike!
Thanks for the testimonial, Jordan. I appreciate it!
– MR
[PS: Dear RTS readers, if you'd like to work with me online, just visit my Services page to get started. Thanks!]