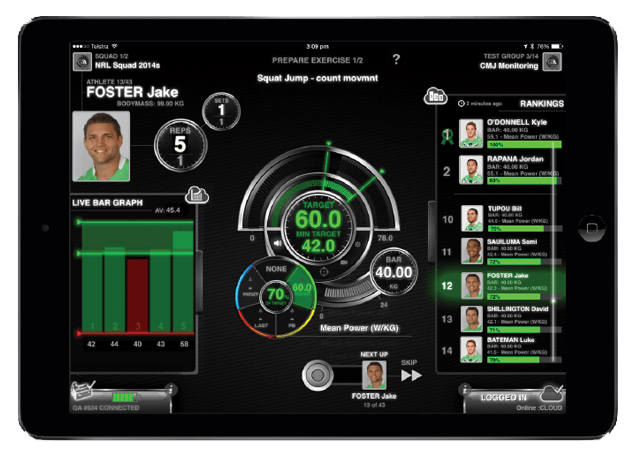 Today's show is all about velocity based training, or VBT. Now I'm no expert on the topic – yet – but luckily, I'm surrounded by two guys here at IFAST who are also working towards that goal. Both Tony Giuliano and Ty Terrell are absolutely obsessed with VBT, from reading the research to putting in the work with their athletes.
In this show we discuss what VBT is, how you should be using it, and some examples of the results we've had with our athletes here at IFAST.
Show Outline
A little background on Tony and Ty, including their professional background and stops along their career path.
What velocity-based training, or VBT, is – and how to use it.
Why simply using VBT to track 1-RM's doesn't harness the power of VBT, and superior ways to use the technology.
How Tony and Ty are integrating VBT into the training of their athletes.
Some examples and case studies demonstrating the power of VBT-based training.
Bands and chains – what they do, and how they can amplify the effects of velocity-based training.
The biggest mistakes they've made in their journey, and the advice they'd give to someone who wants to get started using VBT.
Related Links
Get 3 days of my best coaching materials — for free.
3 DAY COACH'S CAMP:
Write better programs
Learn how to motivate clients outside the gym
My most popular resets for instantly improving movement quality