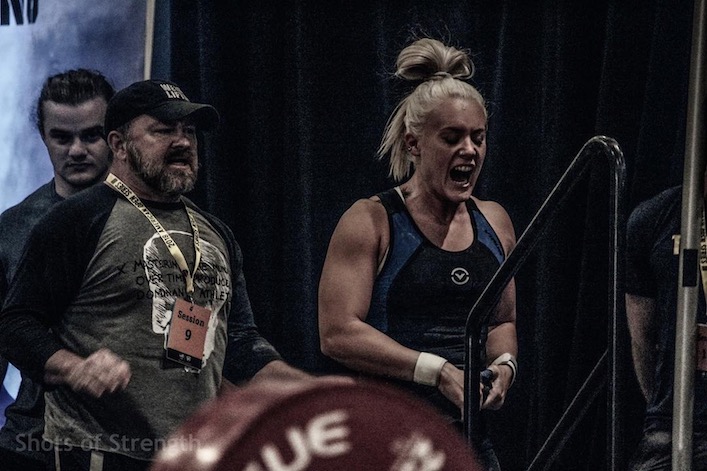 Travis Mash is the founder of Mash Elite Performance, a world-class training company responsible for coaching the most successful weightlifting team in America – Team Mash Elite.
Travis' company also coaches and trains several NBA and NFL players, elite powerlifters, children and high school athletes as well as 'Average Joes.' He is a former World Champion and World Record Holder in powerlifting and has competed at the national level in Olympic weightlifting. Travis has spent many years studying and training, and is recognized as one of the few people in the fitness industry to blend the worlds of athletic strength and conditioning, powerlifting, and Olympic weightlifting.
Travis joins me today to share his insight on how to build outstanding elite Olympic weightlifters. He shares some of the biggest mistakes he sees from beginner and advanced Olympic lifters and tips on how to avoid them. And he also explains the difference in setup and performance between the snatch and the clean lifts, how he helps his clients overcome their fear of hook grips, and the secret for turning good athletes into elite weightlifters.
Even though we are asymmetrical in nature – the goal is to work toward symmetry because that is going to form a great athlete. – Travis Mash
This week on The Physical Preparation Podcast:
My perspective on creating a balance between your work, family, and fitness.
How Travis got started in Olympic weightlifting.
His philosophy for coaching Olympic weightlifters.
How he assesses new athletes interested in Olympic weightlifting.
The Power Positions he uses when coaching Olympic weightlifters.
How he teaches his clients to achieve a neutral spine while training.
The biggest challenges people face when they start to snatch.
The difference in set up and performance between the snatch and the clean lifts.
Why he prefers starting new Olympic weightlifters on the snatch lift.
How he coaches clients to overcome their fear and anxiety with hook grips.
How he achieves optimal performance with the jerk.
How much should you dip?
His philosophy on using squats to build the lifts.
Similarities and differences in the training programs he designs for beginners versus elite Olympic weightlifting athletes.
The length of a typical training session.
Where Olympic lifts fit into an athlete's program.
His current career highlights.
Which sport is harder to compete in – powerlifting or Olympic weightlifting?
Travis Mash's Life & Fitness Training Advice for Young Athletes:
Connect with Travis Mash:
Improve Results with The Physical Preparation 101 Training System
Are you a fitness coach or trainer looking for ways to improve the results you deliver to your clients? Want to create consistently better training programs and learn the exact exercises and strategies to improve your clients' and athletes' performance?
The Physical Preparation 101 Training System unlocks the secrets to optimizing performance and improving movement through my unique, cutting-edge basic training philosophy.
In this series, you'll learn:
The nuts and bolts of program design
The single-biggest issue you will see related to core exercises and breathing – and how to fix it!
How to train others to squat safely and effectively – in the first session
How to stop lower back pain in its tracks through deadlift progression
And much, much more!
You'll also receive sample programs and templates to help you build great programs with AMAZING results – consistently.
Are you ready to take your fitness training and coaching programs to the next level? Visit PhysicalPreparation101.com to learn more and get started NOW!
Subscribe, Rate & Share!
Thanks for tuning into this week's episode of The Physical Preparation Podcast with Mike Robertson – your one-stop-shop for fitness trainers, coaches, and athletes. If you enjoyed this episode, be sure to subscribe on iTunes, Stitcher, and SoundCloud and leave your honest review. Connect with us on Facebook, Twitter, and Instagram or visit our website. Don't forget to share your favorite episodes with your friends on social media.
Get 3 days of my best coaching materials — for free.
3 DAY COACH'S CAMP:
Write better programs
Learn how to motivate clients outside the gym
My most popular resets for instantly improving movement quality