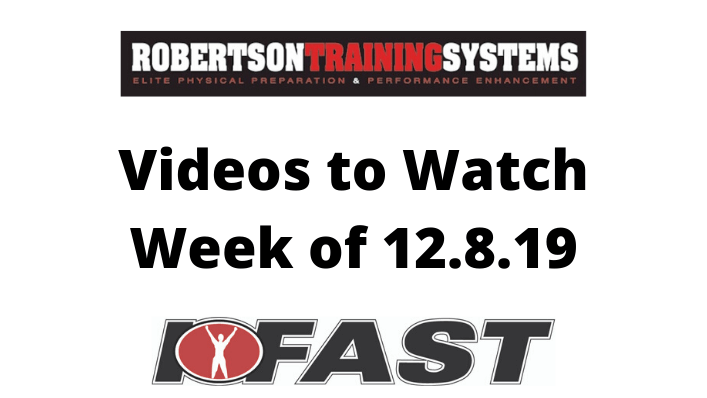 Well it's another week, and we've got more videos for you to check out.
Let's do this!
30- vs. 60-Minute Workouts
What changes when you only have 30-minute to get a workout in, versus a standard 60-minute training session?
And what do you have to think about or consider to ensure you're still delivering a great workout?
Seizing the Training Day
When it comes to training, a key part of the process is learning to understand your body and how it feels on a day-to-day basis.
This is even more important as you get older, because sometimes things don't go by the book!
Instead, you've got to learn to take advantage of those good days in the gym, and that's what this video is all about…
Simple Self-Test to Assess Your Breathing
There's lots of talk about "proper breathing" these days – but how do you know if you're breathing well?
In this video, Bill does a great job of breaking down some simple self-tests to see if you're inhaling adequately.
Simplifying Cervical Mechanics
Since my background isn't necessarily in PT, cervical mechanics aren't necessarily my jam.
That's why I love simple stuff like this that helps me better understand cervical motion and how it works.
Power Output from the Inside-Out
Last but not least, this video is definitely going to get your brain buzzing about how power training works.
Is it as simple as throwing in some box jumps or medicine ball throws into your training?
Do you just need to work more on stiffness?
Or is there something more that we're missing?
Summary
I know I speak for Bill when I say this, but I really enjoy shooting these videos – and I hope you're enjoying watching them as well.
Thanks and have a great day!
Best,
MR
Get 3 days of my best coaching materials — for free.
3 DAY COACH'S CAMP:
Write better programs
Learn how to motivate clients outside the gym
My most popular resets for instantly improving movement quality