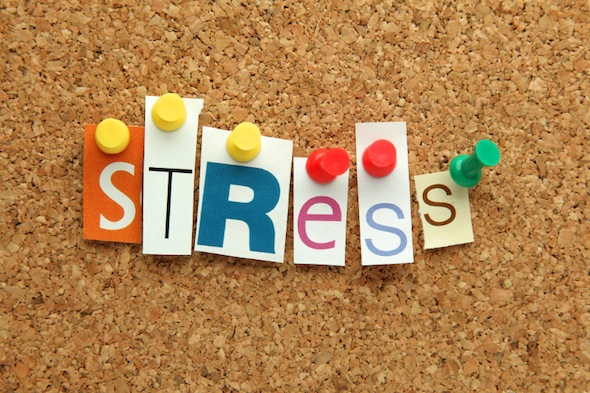 If you've followed my blog, writing or speaking for any extended period of time, you've probably seen a fundamental shift in my focus.
And it's not so much even whether I'm talking corrective exercise vs. performance training. This goes a lot deeper than that.
When I first got into the industry, my sole goal in life was simple: World domination.
All day every day I was reading, writing, training, coaching, or doing something to take my skills to the next level.
But now with a wife and a child, I've definitely mellowed out a bit. I think (hope) that I'm starting to see the big picture a little bit more clearly.
I'm not necessarily less focused, but I've definitely learned where the "off" switch is.
And that's a good thing.
But instead of talking about me, let's talk about you for a minute.
When we're talking about maximizing performance, we have to focus on the three big pillars:
Training,
Nutrition, and
Recovery.
I think personally, I've always done a good job of dealing with the first two.
But the third was an issue, and I never really knew it!
A lot of this started to make sense after reading Robert Sapolsky's book, Why Zebras Don't Get Ulcers. If nothing else, reading this book made me much more aware about how the stress response affects my body, and why I should really seek to minimize activating it one million times per day!
Maybe it's my ever increasing age, a little more wisdom, or just a better understanding of the big picture, but I realize now that I can't be as strong, smart, sharp as I want to be if I don't take care of my body and focus on recovery.
With that being said, here's a big list of things you can do to decrease stress and anxiety in your own life.
Some of these things may really resonate with you.
Some may not.
But regardless of whether you add one new thing to your toolbox or 20, hopefully you'll start employing these tactics on a regular basis so that you can decrease stress and anxiety in your own life.
Not only will your training improve, but your overall health and livelihood as well.
Enjoy!
Take a hot shower an hour before bed. This is one of my personal favorites, and I often combine it with #3, #6 and #13.
Take a relaxing bath. (Funny scents and candles optional).
Use your foam roller to work on some of those tight and stiff muscle groups. Big areas to focus on are the hips, thighs, calves, pecs and lats.
Get accupuncture done.
Get a massage. If you don't have the cash, look into massage schools in your area and see if you can find a student to work on you cheap.
Perform some light static stretching.
Try performing tai chi.
Take a yoga class. If you can't find a class, try a follow-along DVD. I had to take a class in undergrad at Ball State, and while I made fun of it up front, I was a believer when I was done. (Lululemon gear not required, but suggested.)
Go through a mini/micro-mobility series. I personally like the Z-Health materials, but there's ton of other resources out there on this topic.
Go for a walk, bike ride or hike. If it's crummy outside, just go the gym and do some mindless steady state work in the 120-150 beats per minute range.
Listen to great music. Some of my personal favorites when chilling out include Pearl Jam, Coldplay, Alicia Keys, Bill Withers, Al Green, and Stevie Wonder.
Go for a drive in the country. If you don't have a car (or country nearby), revert to #10.
Read! I can't think of anything more relaxing than reading. And I don't care what it is you read! Fiction, non-fiction, professional development, or scientific journals. Anything that helps you relax and unwind is good by me.
Do something with your hands. First off, get your mind out of the gutter here! Wood working, gardening, writing, and even coloring are awesome options here. If you're into anatomy, get an anatomy coloring book and you'll kill two birds with one stone.
Watch your favorite TV show or movie. I don't like this option all the time, but a great movie can get your mind off the outside world and allow you to chill out. Plus, Tony Gentilcore does it, which by default means you should do it!
Have a spa day. This is obviously geared more towards the women reading this, but I hear that the whole spa thing is a legit way to relax and destress. I've never had a manicure or pedicure but I can definitely see the allure!
Spend more time with friends. This is one I need to work on, but hanging out with friends is a great way to decrease your stress and anxiety. Unless of course, they are the source of your stress and anxiety. Which will require you to make some tough choices in life…
Laugh! I just finished up Robin Sharma's book, The Monk Who Sold His Ferrari. I don't know if the quote in there is true, but it states that the average child laughs 300 times per day. The average adult? 15! Since reading that I'm just trying to laugh and enjoy life a bit more. Life's too short to be so damn serious!
Travel. The act of actually traveling (i.e. getting from A-to-B) can be stressful, but I've always enjoyed going somewhere else and seeing the sites. On a personal aside, traveling to Australia a few years ago gave me a lot of perspective on how small our world really is now.
Make and enjoy quality time with family. This one is huge. The first step is making time, and that may be challenging initially. But once you've done that, I'd challenge you to actually be present. Turn off the TV, computer, iPad and cell phone. Actually be present and enjoy time with the people you love most.
So there you have it, 20 things that are guaranteed to help you decrease stress and anxiety.
I'd love some feedback here as well. Which one of these is your favorite?
Which one do you want/need to employ more?
And what would you add to the list if you wrote this post?
I've love to hear from you, so please leave your feedback via the "Comments" section below. Thanks for reading!
All the best
MR