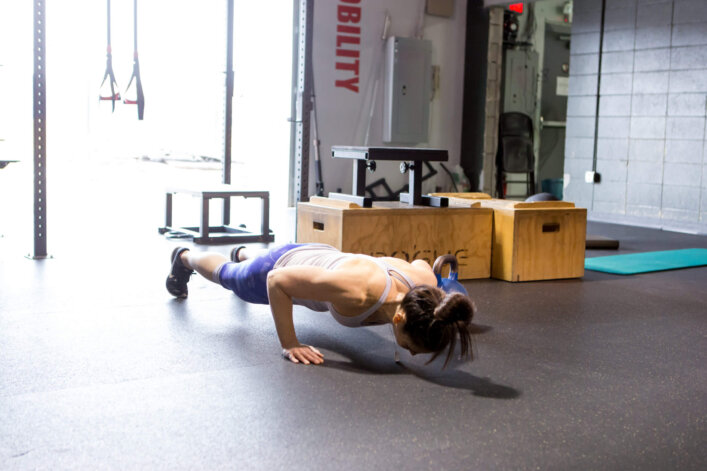 A wise man once said:
The goal is to keep the goal, the goal. – Dan John
Now when it comes to this time of year, it's easy to get excited about New Year's Resolutions and goal-setting.
And for good reason!
Who doesn't want to come in and crush the New Year?
But when you read a lot of these goal-setting type articles, I think what starts off with good intentions can quickly go off the rails.
Because obviously you need goals for:
Your physical health and workouts,
Your business and/or career,
Your finances,
Your mental health and wellness,
Your family life,
Your spirituality,
Your lifestyle, and
Your relationships.
Now it's hard to note sarcasm via the Internet, but hopefully you see where I'm going with this!
While it would be nice to work on all those areas (or at least keep tabs on them), when in doubt, you have to lock in and get focused.
Here's a little tip that might help:
If you could only achieve ONE goal for yourself this year, what would it be?
I've often talked about this in the form of habits, what you often find is that if you get really clear on your ONE goal, two things happen:
You actually focus and ACHIEVE that goal, and
Achieving that goal generates a ton of positive momentum, and you actually end up achieving a lot of your other goals along the way.
So that's my little motivational message for today. I hope you enjoyed it and let's start 2021 off STRONG!
All the best,
MR
P.S. – if you're so inclined, leave a comment below…I'd love to know what you're working on in 2021!
Get 3 days of my best coaching materials — for free.
3 DAY COACH'S CAMP:
Write better programs
Learn how to motivate clients outside the gym
My most popular resets for instantly improving movement quality