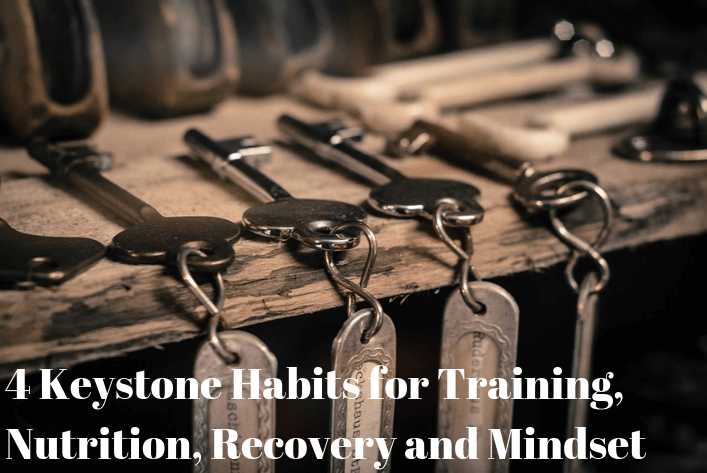 Whether you're just starting your fitness journey or you're an experienced enthusiast trying to create a program for yourself or your clients, developing healthy habits is critical to achieving your goals and seeing profound results in your fitness routine.
But, beyond merely going to the gym and working out, how can you develop healthy habits that enable you to maximize your performance and improve your results?
On today's episode, I share the four keystone habits for training, fitness, nutrition, recovery, and mindset. I explain what a keystone habit is and how they impact other areas of your life beyond your health and fitness.
But enough from me – let's do this!
Show Outline
Here's a brief overview of what I covered on this week's show:
What is a keystone habit and how they create a domino effect in your client's and athlete's fitness results.
How hiring other fitness trainers and coaches can impact your results while keeping you honest and accountable to your training.
How to find a great fitness trainer.
The benefits of hiring an online fitness coach.
Why meal preparation is critical for achieving your nutrition and fitness goals.
How certain flavors and additives impact your eating habits.
Actionable tips for improving your nutrition through meal preparation and planning.
What is a pre-sleep routine and how can help improve your sleep quality and fitness recovery?
Practical strategies to re-engage healthy pre-sleep routines.
Why your mindset is critical to fitness training success.
The difference between experimentation and shiny object syndrome.
The importance of setting a goal and sticking to it – then rotating.
The benefits of rotating your workout routines.
Actionable strategies for balancing rigidity and variability, rotating your routine, and improving your mindset.
Related Links
Shameless Plug: Physical Preparation 101
Are you a fitness coach or trainer looking for ways to improve the results you deliver to your clients? Want to create consistently better training programs and learn the exact exercises and strategies to improve your clients' and athletes' performance?
The Physical Preparation 101 Training System unlocks the secrets to optimizing performance and improving movement through my unique, cutting-edge basic training philosophy.
In this series, you'll learn:
The nuts and bolts of program design
The single-biggest issue you will see related to core exercises and breathing – and how to fix it!
How to train others to squat safely and effectively – in the first session
How to stop lower back pain in its tracks through deadlift progression
And much, much more!
You'll also receive sample programs and templates to help you build great programs with AMAZING results – consistently.
Are you ready to take your fitness training and coaching programs to the next level? Visit PhysicalPreparation101.com to learn more and get started NOW!
Subscribe, Rate & Share!
Thanks for tuning into this week's episode of The Physical Preparation Podcast – your one-stop-shop for fitness trainers, coaches, and athletes.
If you enjoyed this episode, be sure to subscribe on iTunes, Stitcher, and SoundCloud and leave your honest review.
And we'd love to connect on Facebook, Twitter, and Instagram. Thank you!
Get 3 days of my best coaching materials — for free.
3 DAY COACH'S CAMP:
Write better programs
Learn how to motivate clients outside the gym
My most popular resets for instantly improving movement quality