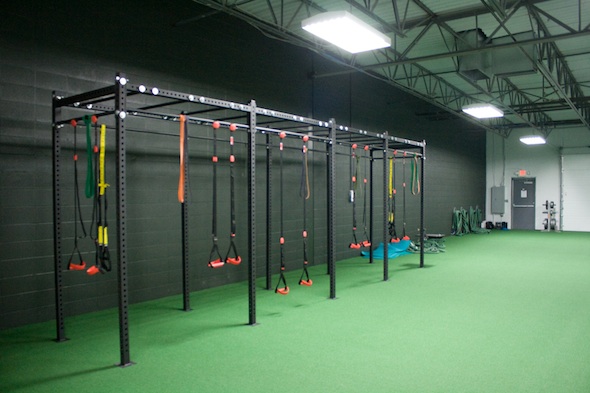 Last week about this time, I was having coffee with a good friend and former IFAST intern Eric Oetter.
Eric is one of the most driven and curious individuals I've ever met, so it's always great to have a chat and see where his head is at.
Since we don't get to catch up as much as we like, we were trying to cover a whole bunch of topics (both personal and professional), in what little time we had.
At one point, Eric asked me a great question:
"Does it ever bother you that some people say you haven't trained anyone?"
(And by "anyone", he meant I don't train a bunch of professional athletes, celebrities, etc.)
It's a fair question – after all, to the lay person who isn't in our industry, working with professional athletes or "famous people" must mean that trainer knows what they're doing right?
They must be the best of the best.
So people like Tracy Anderson, Jillian Michaels, Bob Harper, etc. are obviously the best trainers out there. (Please note heavy sarcasm here).
Furthermore, if we look at the other end of the spectrum, someone like Dan John, who works primarily with high school athletes, obviously has no clue what he's doing. Right?
Hopefully you get where I'm going with this.
I'm 100% ok with where I'm at in life, as well as with the athletes I've coached.
If you dig deep enough, you'll see that I've been blessed to work with athletes from the MLS, MLB, NBA, NHL, NFL, and the US Olympic Team.
But to be honest – does any of that matter?
Does the fact that I've worked with those people automatically mean I know what the hell I'm doing?
What if I'd never worked with those clients – but I was still the exact same coach?
Here's how I look at it – either I know what the hell I'm doing, or I don't. It really doesn't matter who I work with.
I've known coaches who work with professional athletes that probably didn't deserve the gig, and I've seen middle and high school strength coaches that blew my mind and were so far overqualified it was ridiculous.
Working with that caliber of athlete is awesome, don't get me wrong. But when it's all said and done that's not how I'm going to judge the quality of my career as a coach and educator.
At the end of the day, that's an extremely limited segment of the population – professional athletes.
What about all the people who I have trained – does that mean they're somehow unimportant?
Or that making them better somehow doesn't count?
What about the young woman whom I'm worked with over the past two years who will play soccer at Purdue in the fall?
What about the 165 pound kid I helped deadlift 500 pounds?
What about the lady that came into our gym 50 pounds over weight and couldn't get through a single-training program without getting injured. She is know 50 pounds lighter and preparing for her first Olympic lifting meet.
Does that not matter or mean something?
I could argue that taking an average client and making them above-average is far cooler than working with the pros. Last year at the NFL Combine I had dinner with Mark Uyeyama and Joe Kenn, head strength coaches for the San Fransisco 49ers and the Carolina Panthers. Joe gave me a quote I'll never forget:
"High-school athletes figure out an exercise over the course of 3-years.

College athletes figure out an exercise over the course of 3 weeks to 3 months.

Professional athletes figure out an exercise over the course of 3 sets."
What's more challenging – working with someone who can figure something out in 3 years? Or 3 sets?
Look, (almost) everyone likes training pro athletes. They're amazing specimens, they make you look great as a coach, they give you an incredible amount of clout, etc.
But if I never train another professional athlete again, I'm totally ok with that.
The clients and athletes that I work with at IFAST spur me on everyday to become a better trainer and coach.
The fact that I get to go around the world and help other trainers and coaches get better at what they do, as well, keeps me motivated and in the game.
At the end of the day, I couldn't care less what other people in the industry think of me. There are really only two people who matter to me:
The people who I work with in my gym and online, and
The people who seek me out as an authority via my blog, products, newsletter, and speaking engagements.
Those are the two groups of people whom I generally care for, and am willing to listen to their opinion of me.
If I need to do something better, or step my game up, then I want to hear it from someone who actually knows me as a person and human being.
But if it's just another talking head on the Internet or some bigwig "in the industry," quite frankly, I couldn't care less.
All the Best
MR