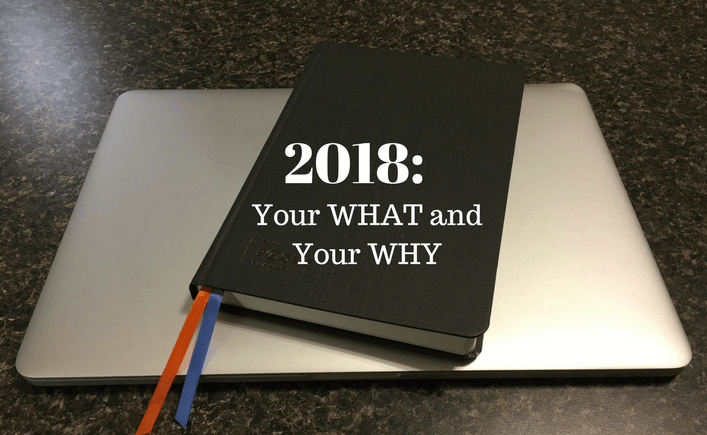 With the new year upon us, it's time to not only reflect on the year past, but to game plan, strategize, and dream for the year to come.
Personally, I love this time of year. I'm not necessarily the "New Years Resolution" kind of guy, but I do love the look and feel that a new year brings.
Most importantly, it gives me a dedicated time each year to get some perspective on where I'm at, and where I want to go.
This December has been crazier than ever, as it feels like every aspect of my business and personal life is expanding.
And that's a really good thing – except when it comes to game planning!
However, for the past week I've been going through the The Warrior Blackbook (courtesy of my guy Luka Hocevar), and it's really got me thinking about a ton of different things.
First and foremost (and before I ever got my hands on this book), I've been thinking about how I want to shape my life going forward. There's lot of cool things on the horizon, and while that's all fine and dandy, things are getting a bit messier than I'd like.
So my first priority this year, and the big word I'm focusing on in 2018, is SIMPLE.
Yes, you heard that right – simple.
I want to make everything I do simpler.
From writing articles like this one, to sharing content on social media, to writing programs for my clients and athletes, my primary goal is to make things simple.
Now while that's my theme, it's not necessarily a goal, and as you can imagine, I've got quite a few of those I'm working on. For instance, one of my primary goals this year is to meditate five times per week.
Meditation is something that I've always gravitated towards, and there have been certain times where I've done it religiously.
However, the past month or two have been so helter skelter, meditation has kind of gone by the wayside.
So the goal is to meditate five times per week, and in the warrior book, they would call this your "What."
But here's one thing that I've never done before, and that this book helped make me keenly aware of:
I've never in my life focused on the "Why."
Why do I want to meditate more?
(Or in your case, why do you want to squat 500 pounds? Get a Masters Degree? Take on a new job?)
For me, the rationale is simple – I've got a ton going on, and need that daily clarity and space to chill out, relax, and see the big picture.
Furthermore, when I meditate I'm immediately more present in everything I do – from my training, to my work in my businesses, to my time with my family.
This is a really powerful tool, and one that I hope you'll try out ASAP.
So you have two simple goals today:
What are your goals for 2018? What do you want to achieve? What do you want to accomplish? And from there, answer the bigger question…
Ask yourself the following question: Why do you want to achieve that?
While the "What" is important, I can virtually guarantee the "Why" is even more powerful – and it's what will keep pushing you when the going gets tough, and the shiny newsness of the new year rubs off.
Thanks for reading and heres to the start of a great 2018!
All the best,
MR
Get 3 days of my best coaching materials — for free.
3 DAY COACH'S CAMP:
Write better programs
Learn how to motivate clients outside the gym
My most popular resets for instantly improving movement quality