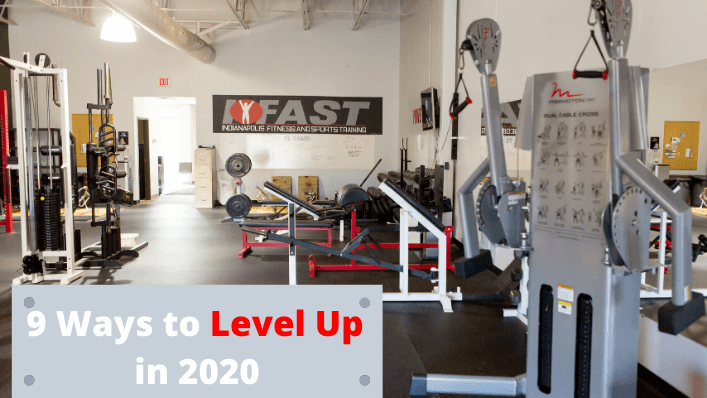 As we are about to begin a new decade, many of us are starting to make plans and goals we want to achieve for the new year.
But personally, I'm not a big fan of New Year's resolutions, because statistics show that around 90% of New Year's resolutions are broken by the end of January.
Instead, I like looking back at the previous year and critically evaluate what I did right or wrong and think about what I need to do differently to continue to grow.
In today's episode, I share ideas and tips on how to make 2020 your best year yet. I discuss why you should focus on one training goal for the first quarter of the year and emphasize the importance of sleep and how it can impact your health and performance toward your goals.
I also talk about how seeking a mentor or coach can help you achieve your plans faster. And last but not least, we talk about why you should meditate and how you can turn it into a daily habit.
It's this healthy balance that you need to strike: celebrating your growth over the past year and knowing that you have to continue your growth over the next. – Mike Robertson
This week on the Physical Preparation Podcast:
Why I don't believe in making New Year's resolutions
The benefit of focusing on one training goal
How sleeping habits impact health and performance
How to create a better sleeping habit
Why you should hire a great coach or mentor and how to find one
Why you should dedicate at least 30 minutes every day to continuing education
How to pick a subject or area you want to study
How to reduce social media use and what you should use it for
The value of meditating daily and how to make it a habit
How process-based goals can help you achieve outcome-based ones
The importance of having fun
Resources Mentioned: 
Subscribe, Rate & Share!
Thanks for tuning into this week's episode of The Physical Preparation Podcast – your one-stop-shop for fitness trainers, coaches, and athletes!
If you enjoyed this episode, be sure to subscribe on iTunes, Stitcher, and SoundCloud and leave your honest review.
And don't forget to Connect with us on Facebook, Twitter, and Instagram!
Get 3 days of my best coaching materials — for free.
3 DAY COACH'S CAMP:
Write better programs
Learn how to motivate clients outside the gym
My most popular resets for instantly improving movement quality