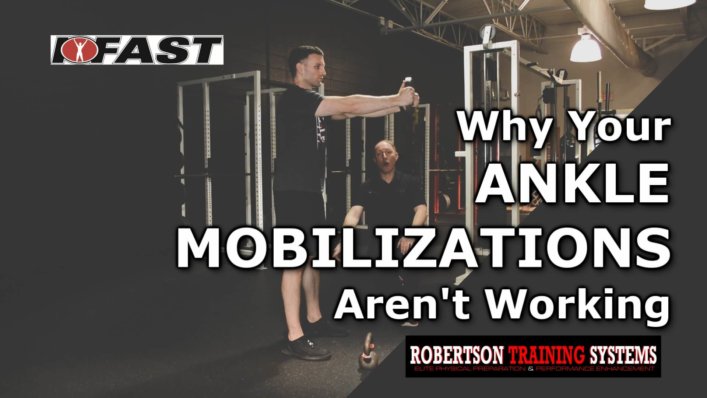 I can't tell you how may times I've had clients or athletes come to me and say they have "stiff ankles."
Many have been doing ankle mobility drills for months (if not YEARS) on end, and getting little to no results.
So what gives?
Here's something to consider…
…what if your "ankle mobility" problem isn't an isolated ankle issue at all?
What if the issue is much more global in nature, and therefore needs a big picture fix?
In this video, I'm going to detail a strategy that I've used with great success to loosen up a set of stiff ankles.
Let's do this!
If you want a comprehensive program that addresses ankle mobility issues, here's what I'd be thinking about:
Breathing exercises that drive air into the upper and lower back,
Lower body exercises that place the weight in front of the body,
Leg lowering drills, and maybe
Some isolated ankle mobility exercises.
I sincerely hope this helps you unlock those stiff ankles once and for all!
All the best,
MR
Get 3 days of my best coaching materials — for free.
3 DAY COACH'S CAMP:
Write better programs
Learn how to motivate clients outside the gym
My most popular resets for instantly improving movement quality