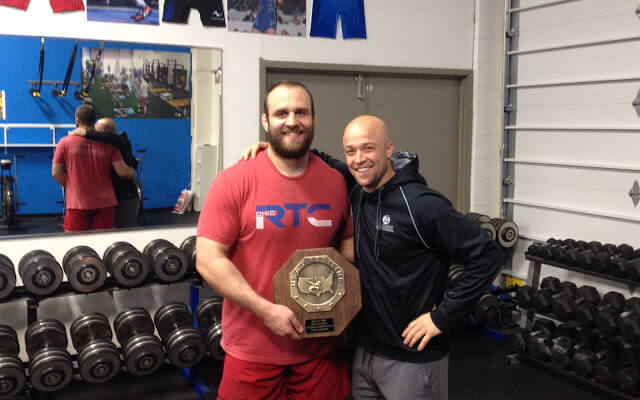 Anthony Donskov is the founder and head performance coach at Donskov Strength and Conditioning. He's also the author of the amazing book, Physical Preparation for Hockey: Biological Principles and Practical solutions.
But more importantly, Anthony is a guy who I deeply respect. He's constantly searching for better answers, and putting in the work to help his athletes get the absolute most out of their bodies.
In this show, Anthony and I discuss why his first rule of training is "Do No Harm," why all coaches should aspire to be generalists, and a start-to-finish overview of how he programs for and coaches his hockey players.
Anthony is a passionate guy, and I think there's a ton of gold in this show.
Show Outline
Here's a brief overview of what we covered in this week's show:
MR Monologue: The "You Can't" vs. the "I Can" Mentality
How Anthony got started in the world of physical prep.
His overarching training philosophy, and why his first rule is "Do No Harm."
The biggest issues he sees with hockey players, and how he works to address them.
Anthony's assessment process, and why he doesn't do performance testing with his elites.
How he takes the information from his assessment to build those early training programs.
The exact template and structure he uses with both his elite and developmental hockey players for off-season training.
How he manipulates the program in that final training block leading up to camp.
The BIG Question.
A really fun lightning round where we talk about his book, his biggest wins as a coach, what it's like to work with the USWNT hockey team, the plethora of books he's currently reading, and much more!
Related Links
Connect with Anthony
Books Mentioned
Other Links
Get 3 days of my best coaching materials — for free.
3 DAY COACH'S CAMP:
Write better programs
Learn how to motivate clients outside the gym
My most popular resets for instantly improving movement quality