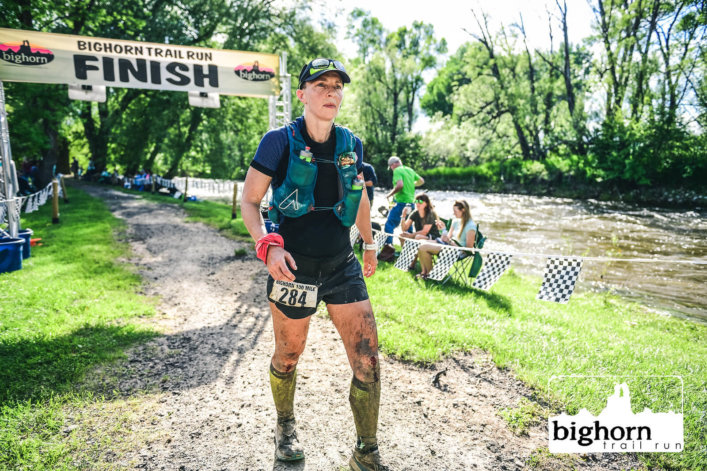 Becky Rogers is a an ultra-endurance athlete, microbiologist and mother of 4. Her list of accomplishments in the ultra world are too numerous to list here, but let's just say 50 mile races might consist of a warm-up to her!
In this show, Becky and I talk about how a trained microbiologist became a hardcore ultra-endurance athlete and coach, what the training looks like to compete in events that are 100, 150 or even 240 miles long, how she uses nutrition and recovery to support her training, and how she recently ran the last 70 miles  a big race while dealing with a grade-2 quad strain.
Needless to say this is a fascinating episode, and I truly hope you enjoy listening to some of Becky's stories!
Show Outline
Here's a brief overview of this week's episode:
Show Intro:


Weekend Recap
Content!

Awesome new podcasts coming up!

Random Musing:

Make Email LESS of a Priority

Interview with Becky Rogers:

How a microbiologist became a strength and endurance coach.
What originally got Becky into ultra endurance races – some of which are 240 miles long!
Becky's thoughts on how you start to build the endurance capacity necessary to do ultras.
The aspects in which powerlifting and endurance racing are more similar than not.
How Becky has adapted Joel Jamieson's work to help her compete at an elite level.
Her current racing goals, and what an "average" training week looks like for her.
The role nutrition and recovery play in supporting her training, including her thoughts on fueling and hydration for big races and training sessions.
The BIG Question.
A really (and not so fast!) lightning round where we talk about Becky's career highlight so far, what she's thinking 150 miles into a race, things you would never consider when competing in ultra races, and the scariest moment she's ever had in a race (this alone is worth the price of admission!)
Related Links
Social Media
Random Stuff
The Best Protein on the Market Today?
For many years, I simply disregarded the age-old advice of getting liquid protein in either during or after workouts.
Part of this was due to the fact that most had so much crap in them I didn't want to put them in my body, and others might have been high-quality but tasted absolutely disgusting.
However, if you're looking for a protein that's not only high-quality but also tastes amazing, you need to check out Momentous.
I've been using Momentous for several months now, and I can tell you it's hands-down the best tasting protein I've ever had. But it's not just me – I have numerous elite athletes who are very picky with their protein powders, and every one of them raves about how great Momentous protein shakes taste.
And while the taste is amazing, the best part about Momentous is that they're incredibly transparent with what goes into their product. You never have to worry about a tainted or dirty supplement, as all of their products are NSF and Informed Sport certified.
If you'd like to try Momentous out for yourself, here's how to do it:
Head over to LiveMomentous.com/Robertson
If you want to try a sample, use the code RobertsonSample
When you're order to order, use the code Robertson20 to save 20% off your first order!
Regardless of which option you choose, I guarantee once you try Momentous protein shakes, you'll never go back to anything else!
Sharing is Caring!
If you took something away from this show, please take 30 seconds out of your day to share via email, social or whatever means work best for you.
Thanks so much for your support!
Get 3 days of my best coaching materials — for free.
3 DAY COACH'S CAMP:
Write better programs
Learn how to motivate clients outside the gym
My most popular resets for instantly improving movement quality