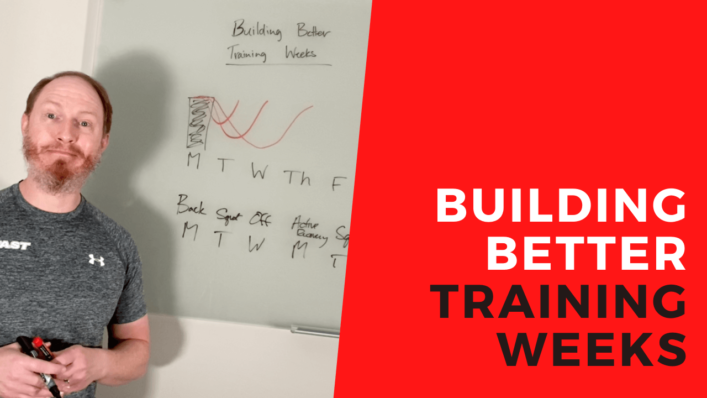 We've all been beginners when it comes to writing programs.
You remember the days…you walk in the gym, make something up on the fly, and call it "Training."
But the longer you do that, the more you realize it just doesn't work.
There needs to be a rhythm, an ebb and flow to how you schedule and build your training sessions.
In this short video, I'm going to cover a basic principle of building better training weeks, as well as a secondary piece that I think can really unlock some magic.
So without any further ado, here's the video!
I hope you enjoy the video and have a great day!
All the best,
MR
Get 3 days of my best coaching materials — for free.
3 DAY COACH'S CAMP:
Write better programs
Learn how to motivate clients outside the gym
My most popular resets for instantly improving movement quality