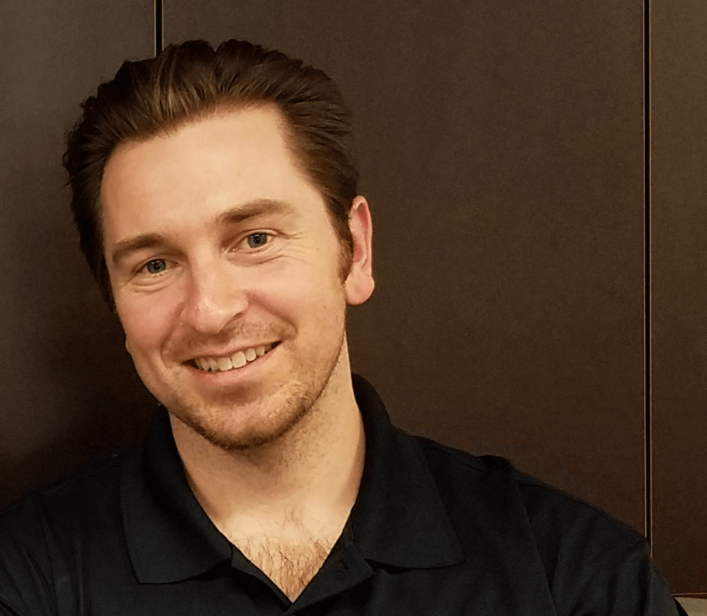 Dr. Connor Ryan is currently working with the Arizona Coyotes as the physical therapist and also see's patients in his own office in North Scottsdale AZ. He finished his undergrad in Exercise Physiology (2010) and then Doctorate in Physical Therapy at the University of Massachusetts Lowell (2013).
Prior to working with the Coyotes he worked at Foothills Sports Medicine Physical Therapy in Gilbert AZ as a staff orthopedic physical therapist and worked as personal trainer and physical therapist working under Charlie Weingroff in NYC at Drive 495.
Connor currently has 2 children ages 1 and 4 with his wife Harmony and he enjoys being a dad, training in the gym, mentoring the youth, sports, music, cooking, and spending time with family and friends.
In this show, Connor and I talk about how essentially dying on a baseball field at age 14 got him started working out, his philosophy and thoughts on blending therapy with physical preparation, and why he's made such an effort to simplify his model and approach in recent years.
Connor and I touch all the bases on this one, and I really hope you enjoy it!
Show Outline
Here's a brief overview of this week's show:
The Week That Was
Deep Thought – Input = Output

What ways are you replenishing your energy stores as a trainer/coach?
Example of my day – now how am I going to re-energize myself?
Question for you – how can you better match your input to your output?
What things give you joy? Replenish your energy? And keep you on your A-game?

Interview with "The Mayor" Connor Ryan

How almost dying at age 14 got him started working out.
His career path, and how he finally ended up in Arizona.
Connor's overarching philosophy as someone who treats patients but also likes to train hard.
How his philosophy changes or adapts when we're talking about pro athletes vs. Average Joe's.
His diagnostic process, and arguably the most important part of the session (HINT: it's not just taking a bunch of measurements!)
The standard findings he sees when we're talking about hockey players.
Connor's thoughts on better blending PT and training, and how we can better smooth that process so the athlete gets the best possible result.
The BIG Question.
The always popular lightning round where we talk about how he got his nickname, the books he's reading right now, what it's like being a dad, and what's next for Connor Ryan.
Related Links
Books Referenced
The Best Protein on the Market Today?
For many years, I simply disregarded the age-old advice of getting liquid protein in either during or after workouts.
Part of this was due to the fact that most had so much crap in them I didn't want to put them in my body, and others might have been high-quality but tasted absolutely disgusting.
However, if you're looking for a protein that's not only high-quality but also tastes amazing, you need to check out Momentous.
I've been using Momentous for several months now, and I can tell you it's hands-down the best tasting protein I've ever had. But it's not just me – I have numerous elite athletes who are very picky with their protein powders, and every one of them raves about how great Momentous protein shakes taste.
And while the taste is amazing, the best part about Momentous is that they're incredibly transparent with what goes into their product. You never have to worry about a tainted or dirty supplement, as all of their products are NSF and Informed Sport certified.
If you'd like to try Momentous out for yourself, here's how to do it:
Head over to LiveMomentous.com/Robertson
If you want to try a sample, use the code RobertsonSample
When you're order to order, use the code Robertson20 to save 20% off your first order!
Regardless of which option you choose, I guarantee once you try Momentous protein shakes, you'll never go back to anything else!
I Want Your Feedback!
What do you like about the show?
What do you hate?
What can I do to make you download every single episode, and share it with all of your friends in the industry?
Drop me a line at [email protected] and let me know. I'd love to hear from you!
Get 3 days of my best coaching materials — for free.
3 DAY COACH'S CAMP:
Write better programs
Learn how to motivate clients outside the gym
My most popular resets for instantly improving movement quality