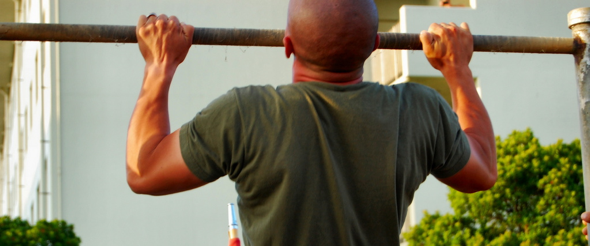 Chin-ups and pull-ups should be a staple exercise in virtually everyone's program.
Regardless of whether your goal is to build a massive back, develop a stronger bench press, or even to lose body fat, mastering chin-ups can help you get there faster.
Unfortunately, people struggle with chin-ups for a variety of reasons.
Many people have no clue what proper technique consists of. They might go through a short or ineffective range of motion, or use the wrong muscles to produce the motion.
Others may want to chin, but don't have the strength to do so correctly. Assuming they don't have any other options, they reserve themselves to life attached to a lat pulldown machine.
The video below depicts proper chin-up technique, along with progressions you can use to help you really master the chin-up. While this may not be the only way to progress on your chin-ups, the following video depicts the strategy we often use at IFAST.
I really hope you enjoyed the video, even though it's a bit rough around the edges. This was our first crack at a mini video like this, and we're going to clean up the production going forward.  Hopefully these will only get better with time.
As well, if you think others could learn something from it, please take a moment to Re-Tweet it on Twitter, Share it on Facebook, or simply pass it along to a friend.
Thanks for your support and good luck with your chinning!
Stay strong
Mike
(Lead Photo Courtesy of Jayel Aheram)