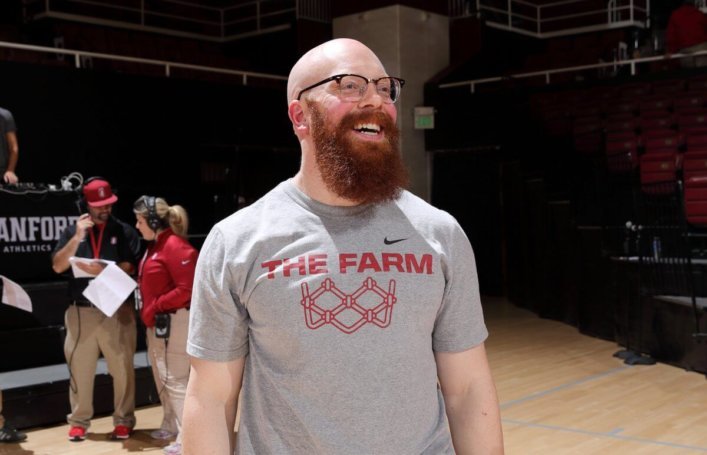 Cory Schlesinger is in his second year as the sports performance coach for the Stanford University's Men's Basketball team. Prior to his time there, he's also put in work at the University of Alabama Birmingham, Santa Clara, and the Olympic Training Center
Cory is a guy who I first connected with on Instagram, and honestly, I just really loved what he was doing with his athletes. After a little bit of homework on my end, I knew he would be a great guy to get on the show.
In this episode, Cory and I talk about why he describes himself as a glorified PE teacher, why you MUST understand your environment as a coach, and why he's a big believer in having his athletes train daily.
Show Outline
Here's a brief overview of what we covered in this week's show:
How Cory got his start in physical preparation.
His overarching philosophy when it comes to athletic development.
What he feels like his basketball players NEED when they get to him.
Why it's actually a rare thing for him to get a "good" athlete.
A breakdown of what a standard training session might look like, why he microdoses, and why they train every day.
Why ground-based work is such a key component of their program (and why Cory describes himself as a "glorified PE" teacher.)
Rhythm training and development, and why it's a piece of their training puzzle.
Strength training for basketball – how big of a role can (and should) it play?
The BIG Question.
The always entertaining lightning round where we talk about aesthetic goals, the book he's reading right now, his biggest influence as a coach, and what's next for Cory Schlesinger.
Related Links
Connect with Cory
Books Mentioned
Get 3 days of my best coaching materials — for free.
3 DAY COACH'S CAMP:
Write better programs
Learn how to motivate clients outside the gym
My most popular resets for instantly improving movement quality