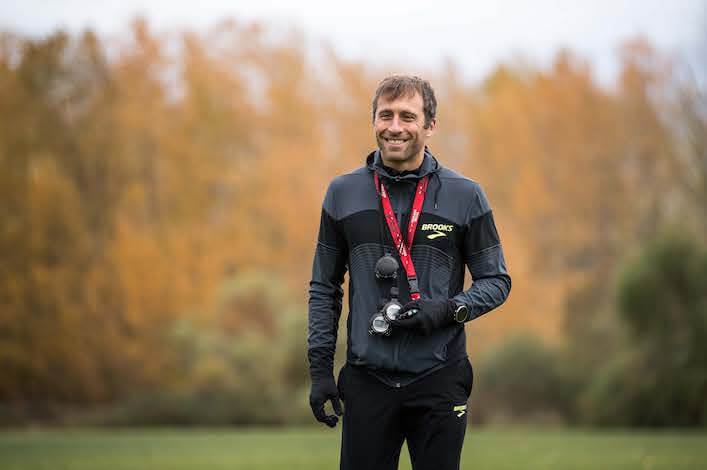 Danny Mackey is a former Hansons-Brooks runner, Olympic Trials qualifier and currently the Head Coach of the Brooks Beasts Track Club. The Brooks Beasts is a running team owned by one of the top clubs in the US dedicated to middle and long-distance runners. He has a Master's degree in Exercise Physiology and Biomechanics, has experience working at Nike's Sports Research Lab, and has coached Olympians and various collegiate athletes.
Danny joins me today to share his passion for running and coaching. He describes his thought process and how he manages to provide a unique approach with every athlete he trains. He explains what it means to incorporate trial & effect in your training and the difference in training techniques for middle-distance runners and long-distance runners. He also explains his exercise protocols when it comes to weight training, cardio, and conditioning.
It's trial and effect, and sometimes you make mistakes. – Danny Mackey
This week on the Physical Preparation Podcast:
Danny's professional background and the kind of clients he works with.
What led him to the world of physical preparation?
His definition of middle- and long-distance running.
Why middle-distance athletes train harder than other athletes.
His principles when teaching clients and how he helps them achieve their potential.
Preparing his athletes for competition and how they incorporate minimum effective doses.
Weightlifting protocols he uses for his clients.
Some of the problems he encounters in working with runners.
His criteria for following someone on Twitter.
Resources Mentioned:
Connect with Danny:
Improve Results with The Physical Preparation 101 Training System
Are you a fitness coach or trainer looking for ways to improve the results you deliver to your clients? Want to create consistently better training programs and learn the exact exercises and strategies to improve your clients' and athletes' performance?
The Physical Preparation 101 Training System unlocks the secrets to optimizing performance and improving movement through my unique, cutting-edge basic training philosophy.
In this series, you'll learn:
The nuts and bolts of program design
The single-biggest issue you will see related to core exercises and breathing – and how to fix it!
How to train others to squat safely and effectively – in the first session
How to stop lower back pain in its tracks through deadlift progression
And much, much more!
You'll also receive sample programs and templates to help you build great programs with AMAZING results – consistently.
Are you ready to take your fitness training and coaching programs to the next level? Visit PhysicalPreparation101.com to learn more and get started NOW!
Subscribe, Rate & Share!
Thanks for tuning into this week's episode of The Physical Preparation Podcast – your one-stop-shop for fitness trainers, coaches, and athletes.
If you enjoyed this episode, be sure to subscribe on iTunes, Stitcher, and SoundCloud and leave your honest review. Connect with us on Facebook, Twitter, and Instagram, and don't forget to share your favorite episodes with your friends on social media!
Get 3 days of my best coaching materials — for free.
3 DAY COACH'S CAMP:
Write better programs
Learn how to motivate clients outside the gym
My most popular resets for instantly improving movement quality