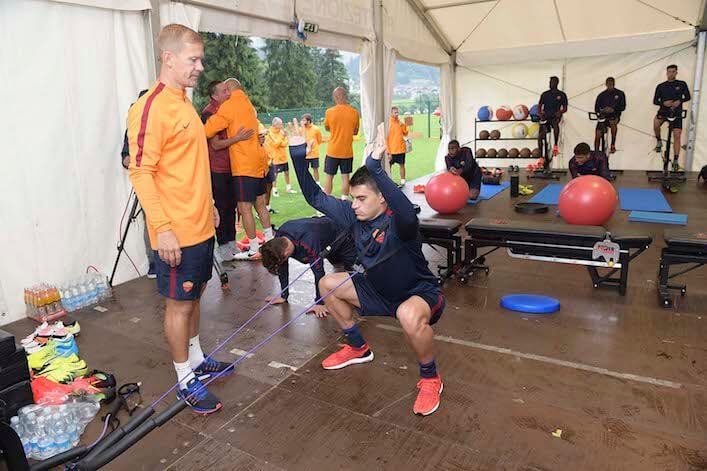 Darcy Norman is the Director of Performance for Serie A club AS Roma. Prior to his stint with the club, he's also spent time at Bayern Munich, and won a world cup as the fitness coach for the German National team.
So yeah – in the soccer world, Darcy is a pretty big deal!
In this show, Darcy and I talk about the goals he had going into his time with AS Roma, how he's evolved and grown as a coach during his time there, and the advice he would give to a coach who aspires to work in Europe.
Show Outline
Here's a brief overview of what we covered in this week's show:
Sponsor: Physical Preparation Summit
MR's Monologue: Get Out and Network!
What Darcy has been up two for the past two years since we recorded our original episode.
The goals he had when going to AS Roma, and reflections on his success.
The goals he didn't accomplish, and how he'd deal with those situations if they came up again.
What he's learned over the past two years that have made him a better coach.
What Darcy feels has been the hardest part of his job over the past two years.
His greatest accomplishment during his time with AS Roma.
The advice Darcy would give to an American who wants to move to Europe to coach soccer.
What Darcy feels are the biggest cultural differences between the various places he's worked (Italy, Germany, etc.)
And of course, the always engaging lightning round!
Related Links
Connect with Darcy
Books
Other Stuff
Get 3 days of my best coaching materials — for free.
3 DAY COACH'S CAMP:
Write better programs
Learn how to motivate clients outside the gym
My most popular resets for instantly improving movement quality