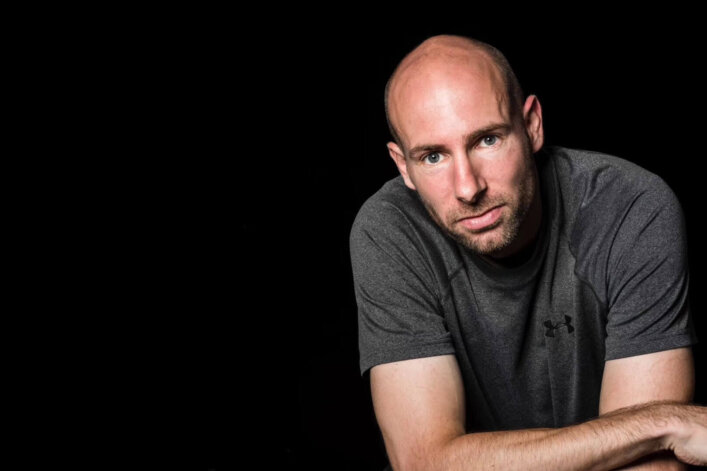 David Sutton has been delivering Strength & Conditioning and Sport Science support for over 21 years. He has a unique track record of working in 16 different sports at the elite level and maximizing the physical preparation of athletes worldwide.
In the UK, David—a known positive disruptor—worked with the Northants County Cricket Club and helped the team progress from being the UK's least successful team to landing three finals and two national titles.
Today, David is the Lead Strength & Conditioning Coach for the Chinese Institute of Sport in Shanghai, China, where he has spent his time over the past four years. 
David joins me today to discuss his experience working as a Strength & Conditioning Coach in China.
He shares the challenges and struggles he faces while coaching in a different country and explains why he grabbed the opportunity to move to China despite a successful career in the UK.
He highlights the differences in the Chinese, American, and European training systems and illustrates the culture of sports competition in China.
And he also underscores the importance of forming relationships with other coaches, especially in a foreign country, and shares his advice on networking and reaching out to other coaches.
Cricket coaches are different from rugby or triathlon coaches. You've got to understand the nuances of these sports and their culture. – David Sutton
This week on the Physical Preparation Podcast:
What inspired David to work in the world of strength conditioning
Why David decided to transition from coaching professional cricket in the UK to work as a Strength & Conditioning Coach in China
How the Chinese sports training system is different from Europe's and the US's
Early specialization and skill acquisition in the Chinese training system
Why David doesn't see a lot of muscle injury in his athletes in China
Cultural and language differences and how they challenge David's job as a coach
The importance of forming strong relationships with other coaches
How the COVID-19 pandemic has impacted David and his athletes' training
The value of watching athletes train
How to get people from different sports department to communicate better and work together
Related Content:
Resources Mentioned:
Connect with David:
Stop the Frustration! Get the Complete Coach Certification
Are you a young fitness trainer or coach?
Are you frustrated by the results you're getting or the lack of resources available to learn the skills you need to be successful?
Are you struggling to get enough clients or wondering how long you'll be able to follow your passion for helping others?
It's time to stop the frustration and stop worrying. It's time to get certified!
If you're serious about improving your results, serious about becoming a better coach, and serious about increasing your bottom line, then you need the Complete Coach Certification.
In this massive course, you'll learn:
How to use the R7 system to create seamless, integrated and efficient programs for clients and athletes of all shapes and sizes
How to create the culture, environment and relationships with everyone you train so you can get the absolute best results
The exact progressions, regressions, and coaching cues I use in the gym – from squatting and deadlifting to pressing and pulling and everything in between
And much, much more
This massive certification course is jam-packed with everything I've learned over the last 20 years of my career.
So if you're ready to get serious about the results you're getting for your clients and the impact your programs have on your income, head over to www.completecoachcertification.com to sign up for the Complete Coach Certification course today!
Spots are limited. The next certification is set to launch in September 2020.
Join my FREE Insiders List to learn more, stay tuned for our launch details and save $200 when the course opens!
Subscribe, Rate & Share!
Thanks for tuning into this week's episode of The Physical Preparation Podcast with Mike Robertson – your one-stop-shop for fitness trainers, coaches, and athletes.
If you enjoyed this episode, be sure to subscribe on Apple Podcasts, Stitcher, SoundCloud, Spotify, and Google Podcasts and leave your honest review. I'd also love to connect via Facebook, Twitter, and Instagram or visit our website.
And last but not least, please don't forget to share your favorite episodes with your friends on social media. Thank you!
Get 3 days of my best coaching materials — for free.
3 DAY COACH'S CAMP:
Write better programs
Learn how to motivate clients outside the gym
My most popular resets for instantly improving movement quality